Senior Reflection: Lessons from COVID-19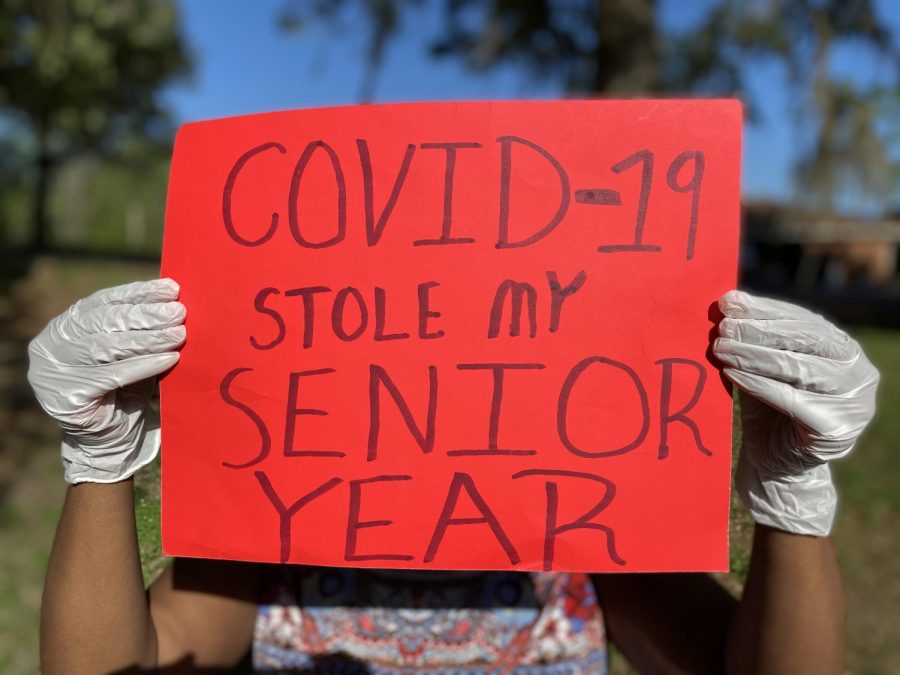 My thoughts are numb from the cold feeling of loneliness. They shiver and chatter, allowing homeostasis to work its course– bringing about the warmth of memories and nostalgia. Day to day, I lie idle in my bed wondering what I could or should have done differently when time was in my grasp. For now, time has slipped through my fingertips and has morphed into an endless cycle of melancholy.
If senior year was supposed to be a dream, I am more than certain that we're all awake at this point. Around this time of the school year, seniors are typically counting down the days until graduation, cherishing every last moment with their beloved friends and being devoured by the inevitable senioritis. 
That was us once upon a time. I remember the beauty of the 100 Day Celebration: all of my classmates together laughing, dancing, being embarrassed by the nostalgic video that I put together, etc. At the end of the video, I left a message: "100 days left…make the most of them." 
At the time, I thought that it was the perfect way to encourage the class of 2020 to treasure our last few moments together, but turns out, it only made us unappreciative of the days that neared us–thinking that even if we wasted the next 50 days that we would have 50 more to enjoy. 
Boy were we thrown for a loop.
I had everything planned out. I was working on the layout of the International Culture Festival. I had a step show planned for Blu Knightz, and I was prepared to get back to work for the national competition with the all-star step team. I was preparing for the state FBLA competition and state Mu Alpha Theta convention, and I was ready for The Vision to flex on the other schools at MSPA with all of the awards that I knew we'd win. I was stoked to witness Tales from a different perspective, to stroll at my last prom and to travel to Atlanta for free for Coke Scholars' Weekend. Most of all, I was ready to make the most of those last nine weeks with my dearest friends.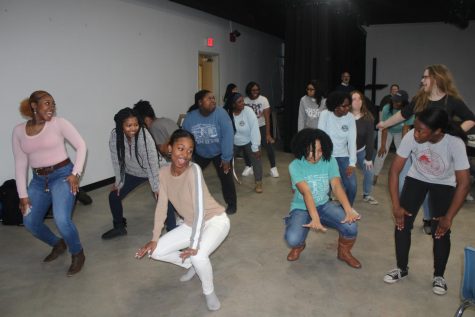 Within a matter of days, it was all gone. Everything, one by one, was canceled, and just like that, our senior year vanished. It was the ultimate cliffhanger to the book that would never get a sequel.
COVID-19 is teaching me to make the most of moments while I still have the opportunity to make them memories. If I knew that Mar. 6 was my last day at MSMS, I would've eaten a bit more at Mi Hacienda, played another terrible basketball game in Stark, stomped a bit harder at the step competition and hugged my friends a bit tighter because I don't know if I will see some of them ever again.
It has also taught me to live in the spectacular now. I spent so much time preparing for what's next that I never took the time to enjoy what was right in front of me. Though I've had many successes and tons of fun, I cannot say that I have lived life to the fullest and made the iconic high school memories (and mistakes) that most others have, which is something I truly regret.
Nevertheless, I will never forget the lessons that MSMS taught me. Through a puzzle piece, I learned that I was a part of something bigger than myself, yet I mattered enough to make the big picture whole even in my small way. Through making my first and only B of junior year in chemistry, I learned that a grade does not define me, nor does it reflect my work ethic and knowledge. Through acting in a cemetery, I learned that even everyday people have a story worth telling. Through rooming with people who have completely different political views than me, I learned the value of listening to understand and gaining a new perspective rather than just listening to rebut, even though there were a fair share of heated arguments.
Even though I'd rather be annoying everyone in the student lounge with my rhythmic stomping and clapping, I am content with just annoying my family at home if that means it could possibly save someone's life, but it will never be the same…
Though it may have been a bit sooner than expected, Class of 2020, we made it.
About the Contributor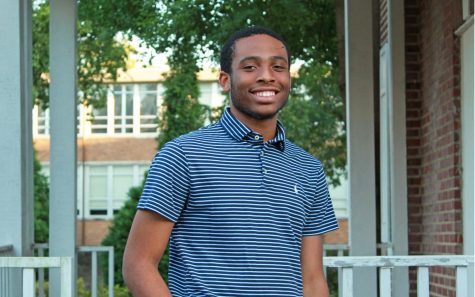 Cameron Thomas, Managing Editor
Cameron Thomas is a senior from the small town of Port Gibson, Mississippi. Serving as this year's Managing Editor and previously a copy editor, he enjoys...