Comebacks and Corona – Entertainment Rundown
Katy Perry is back in the music scene
Katy Perry released a new single at the start of March titled "Never Worn White."  This marked the first time, after many years, Perry entered the mainstream after becoming more irrelevant. Her comeback could not have received more hype as Perry also revealed herself to be pregnant with her fiance, Orlando Bloom's, child. The title also alludes to her upcoming wedding with Bloom. While previously married to Russell Crowe, Perry wore a light gray gown, so her wedding with Bloom will be the first time she has "worn white." Fans are very excited to see what Perry releases next, particularly her upcoming album. 
"Future Nostalgia" is destined to be an iconic throwback
If there is any album receiving major hype right now, it's Dua Lipa's newest one, "Future Nostalgia." Called by some critics the "best album of 2020 so far," Lipa's highly anticipated second album is on a roll. Lipa herself said, "I have never felt more myself in making this album." The album was initially set to release next week; however, it was completely leaked on the internet beforehand, forcing the Lipa's hand. Despite the unconventional circumstances regarding its release, there is nothing but love for Lipa's music. After winning multiple Brits and a Grammy following the release of her debut album, people should be on a lookout for Lipa come award season. 
The Weeknd's "After Hours"
The Weeknd's fourth studio album "After Hours" is currently topping multiple charts. His first release since 2016's Starboy, "After Hours" has been met with widespread acclaim, some critics calling it his "strongest album." Following the success of "Starboy" that, arguably, launched his international stardom, The Weeknd took a completely different take with his latest album, almost abandoning the "Starboy" vibe. His music in this album is more mellow and not the type you listen to during a party. This fresh take is part of the reason people are loving it. 
Coronacation (for some)
In the midst of panic and uncertainty, the world experienced two minutes of hope courtesy of Gal Gadot and her cohort of celebrity friends singing a cover of "Imagine." The world, and the comment section, was far from appreciative. "Wow, thank you for doing nothing, so powerful," one person commented. Many are calling celebrities to use their abundant resources to assist those facing the harsher effects of COVID-19. Despite her good intentions, Gadot and the other celebrity singers further demonstrate the divide present in this age of social distancing. For them, singing a song is supposed to give hope and social distancing is nothing but a prolonged "detox." The reason the video came off as so insensitive is because this issue is now present in everyone's minds. Singing a song, for many, does not alleviate the ever-present fear of what is going to happen. 
About the Writer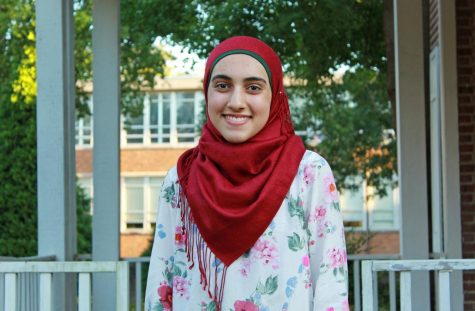 Muneebah Umar, Editor-in-Chief
Muneebah Umar, the Editor-in-Chief of The Vision, lives in Starkville, MS, and is part of the Class of 2021. She previously served as Lead Copy Editor....