Nguyen named Mississippi High School Journalist of the Year
The Mississippi Scholastic Press Association (MSPA) has honored senior Gina Nguyen, editor-in-chief of The Vision, as this year's Mississippi High School Journalist of the Year. Nguyen was individually selected from a pool of 34 applicants, the most that there has ever been. She will go on to compete at the national level and be honored at the Journalism Education Association/National Scholastic Press Association's National High School Journalism Convention in Nashville, Tenn. on April 16-18. She, along with the other state winners, will compete for up to $3,000 in scholarship money.
Before being selected as the state's top journalist, Nguyen composed an online portfolio that displayed her range of journalism experience in a variety of categories such as news gathering, editing and photojournalism. This portfolio told the story of her diverse experiences as a journalist. 
"It [the portfolio] was pretty simple. It just took a while because it takes a lot of looking back at your old work, and you have to sit down and remember what those experiences comprised of and what you took from it and [how] it tied into your journalism experience as a whole," Nguyen said. 
Despite the amount of effort Nguyen put into her application, winning still came as a surprise to her.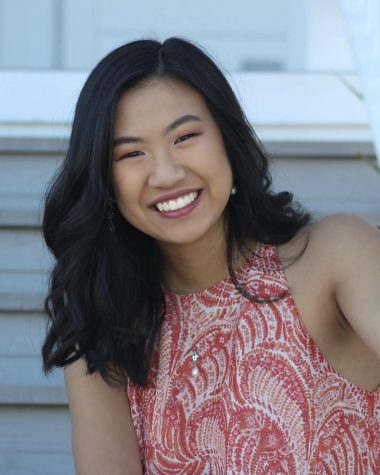 "I honestly didn't think I would get it. It wasn't the best it could've been," Nguyen said. "I was surprised, but I am also really excited to go to Nashville."  
Nguyen began to seriously pursue journalism at the beginning of her junior year when she was asked to apply for the position of photography editor. Despite her uncertainty, Nguyen got the position and became a major contributor for The Vision and developed a love for journalism. 
"I loved going to the events; it really got me involved with the school. I wouldn't have attended as many events or gotten to know so many people if it weren't for 'The Vision,'" Nguyen said. "I learned a lot more about people and their lives and their background stories and why they got involved with the things that they are passionate about, and that's why I ended up loving journalism."
Unlike Nguyen, her teachers and peers were not surprised by her win.
"I wasn't surprised that Gina won. Her portfolio was amazing. The work she does for The Vision is always wonderful, and she does it all wholeheartedly," The Vision Entertainment Editor Bryonie Mandal said.
"Ever since I met her at Governor's School, I knew Gina would go out into the world and do amazing things," said The Vision Managing Editor Cameron Thomas. "[Gina] is so passionate and determined about everything she does, which makes her a wonderful Editor-in-Chief and an even better journalist. I couldn't ask for a better partner in crime when it comes to reporting."
The Vision adviser, Thomas Richardson, shared similar sentiments towards Nguyen's win.
"She's not satisfied with the status quo, and her passion for pushing us toward greater heights is infectious. I consider myself incredibly lucky to have been her teacher and adviser, and I look forward to seeing what is next for such a gifted and purposeful student," Richardson said.
"
She's not satisfied with the status quo, and her passion for pushing us toward greater heights is infectious."
— Thomas Richardson
Nguyen's passion for journalism will not, however, end after she graduates. While she hasn't declared anything yet, Nguyen intends to major in journalism and a foreign language in college. She remains unfazed by the current public perception of journalists and recognizes their importance. 
"If there is anything I learned in the last two years, it is that [journalism] is so underrated and people don't realize the importance of journalists," Nguyen said.
Before nationals, Nguyen, along with The Vision staff, will attend the Mississippi Scholastic Press Association Convention in Oxford on March 31. 
About the Writer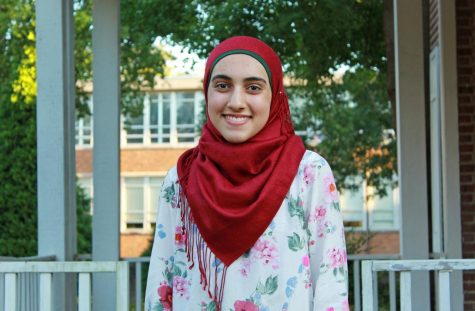 Muneebah Umar, Editor-in-Chief
Muneebah Umar, the Editor-in-Chief of The Vision, lives in Starkville, MS, and is part of the Class of 2021. She previously served as Lead Copy Editor....