March for Our Lives hosts voter pledge drive
In preparation for the upcoming elections, MSMS's March for Our Lives (MFOL) chapter organized a voter pledge drive for the student body on Friday, Feb. 7. Students signed a petition stating that they would be "gun safety voters" when they were able to vote. The goal was to increase the probability that MSMS students show up to vote in future elections. This was one of many initiatives MFOL has in store for the student body.
Other political clubs at MSMS have hosted voter registration drives; however, not all students can register to vote currently. MFOL wanted to do something to raise awareness about how important voting is. Junior Gracie Rowland, MFOL's head of the outreach committee, saw this as an opportunity to show MFOL's purpose to the student body.
"March for Our Lives does not only advocate for youth engagement in politics and gun control, but it also advocates for voter activity and voter participation," Rowland said. "So we advocate for gun control, but we also want the voice of America to be heard especially the voice of the youth. Currently, our youth is underwhelmingly shown in the polls. Many youths don't vote."
The turnout for voter pledge drive was record-breaking. MFOL president and chapter founder David Gipson felt incredibly proud of the drive's numbers.
"At MSMS, we pledged the most voters in a single event than any other state in the region, with 113 people," Gipson said.  
MSMS's MFOL chapter was also the first one in the state. The voter pledge drive is part of a plethora of initiatives aimed at raising awareness of its existence. Gipson felt motivated to establish the MSMS chapter after a failed attempt at his home school.  
"I am a really empathetic person, so when something bad happens to someone else it really affects me deeply, and gun violence has always been one of those things that we would be able to stop," Gipson said. "I thought to start one in Mississippi to show that even kids in one of the most conservative states in the country really want change."
Future MFOL events will focus on getting their message across the state. Having just started the chapter, Gipson and MFOL's executives, want more outside support to plan larger-scale events. 
"Right now we are focusing on expansion because we are the only chapter in the state and so we want to get more chapters around the state so that we can plan something larger," Gipson said.
Currently, a vigil for the two-year anniversary of the Parkland shooting will be held on Thursday evening. MFOL also has plans to continue raising awareness for gun violence. 
About the Writer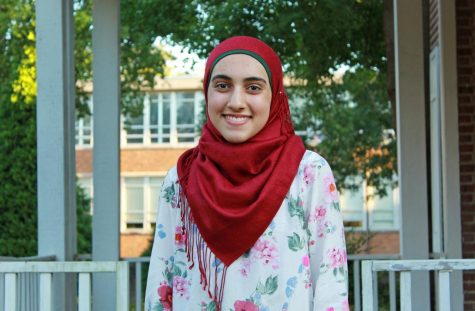 Muneebah Umar, Editor-in-Chief
Muneebah Umar, the Editor-in-Chief of The Vision, lives in Starkville, MS, and is part of the Class of 2021. She previously served as Lead Copy Editor....