Hester wins MSMS Teacher of the Year 2019-20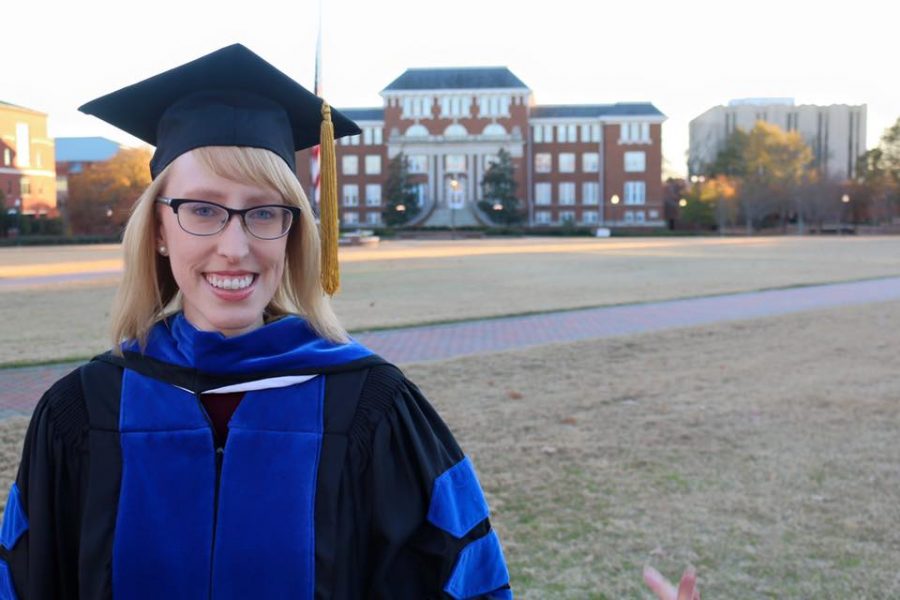 History teacher Dr. Kayla Hester has been named the MSMS Teacher of the Year for the 2019-2020 school year, receiving nominations and votes from students, parents and other members of the MSMS community. The other nominees this year were the math department's Dr. Philip Benge and the science department's Dr. Tina Gibson.
An email sent to students, families, and staff by the Department of Academic Affairs detailed some of Hester's contributions to the school:
"Dr. Hester began teaching at MSMS in August 2015. She began immediately creating the Economics curriculum that allows for half a semester of Entrepreneurship. From this curriculum she coordinates the initiative to allow for the MSMS Business Plan Competition. This spring competition held annually for MSMS students is the culmination of two semesters work done by students working with business partners across Mississippi. In addition to her Economics courses, Dr. Hester teaches US History and American Government."
Kelly Brown, the Director of Academic Affairs, echoed these sentiments.
"From the time she arrived on campus, Dr. Hester has worked tirelessly to bring to fruition our initiative of entrepreneurship," Brown said. "The business plan competition she organizes has become a student favorite in the spring as it brings together our four MSMS ideals."
Hester herself expressed that the award is a confirmation of the resonance of her teaching efforts and was thankful for being chosen among Niche.com's #1 U.S. public high school faculty.
"I think, on this faculty especially, it's meaningful to get chosen for Teacher of the Year," Hester said. "It's also exciting to be a humanities person and win. It shows we have a diverse student body in that sense."
Past students of Hester, such as Mildred "Millie" Rocco of the Class of 2019, maintain that Hester's impact on students goes far beyond the classroom.
"[Dr. Hester] played the role of my own personal superhero during my time [at MSMS] and was not only a beacon of kindness or comfort, but a person who genuinely cared about how I was doing inside school and out," Rocco said. "Not only was she dedicated to clubs or events that she sponsored, but one several occasions she would save the day if any clubs needed her [to sponsor]. Dr. Hester was by far one of the best teachers I've ever had, not only because of her effective teaching styles and interesting classes, but because she's down to earth and will go out of her way to ensure every student's success."
Having won the Teacher of the Year award at the school level, Hester can now go on to apply through the Mississippi Department of Education for Teacher of the Year of Mississippi's 1st congressional district and, possibly, on to the state and national levels as well.
About the Contributors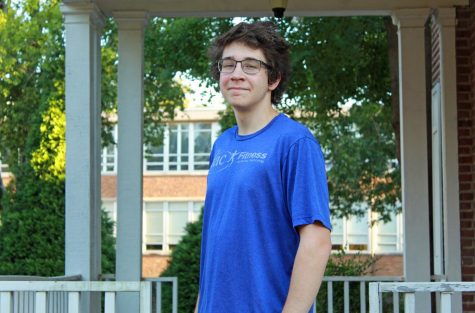 Aiden Leise, News Editor
Aiden Leise is a senior hailing from Lake Cormorant, Desoto County. He is the current News Editor for The Vision, as well as the most recent journalist...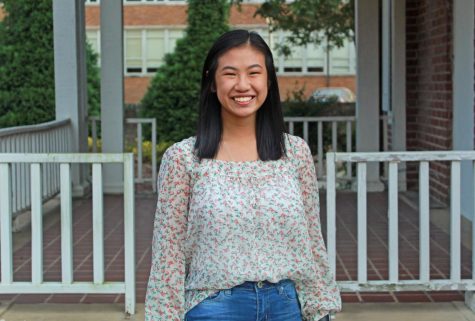 Gina Nguyen, Editor-in-Chief
Gina Nguyen, this year's Editor-in-Chief, is from d'Iberville, MS. Nguyen previously served as the Photography Editor. She is a member of the MSMS Graduating...