Blue Waves flowing with optimism: A soccer preview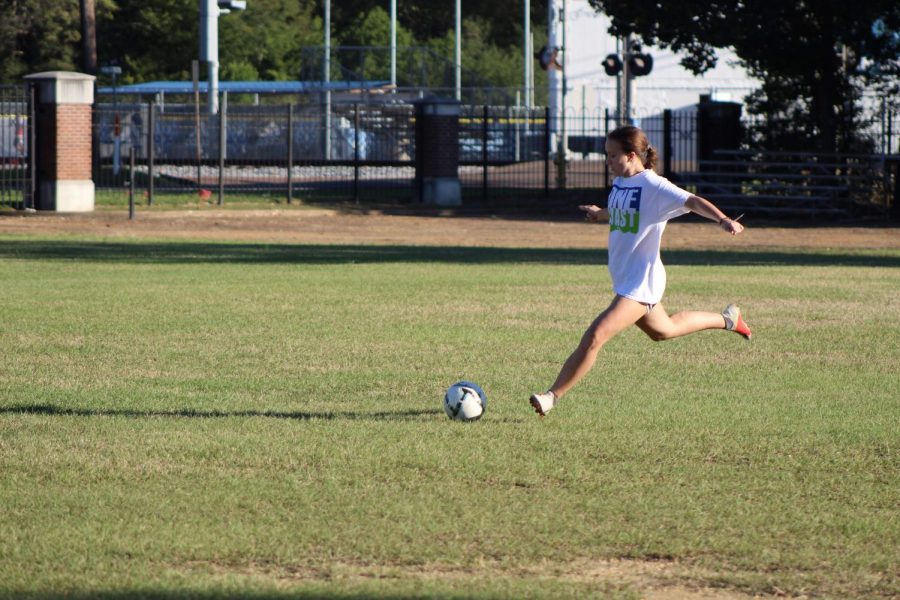 The change from autumn to winter brings with it lower temperatures, shorter days and, most notably, the Blue Waves soccer season. 
With their first contest, the New Hope Classic on Nov. 2, just around the corner, the Blue Waves have been avidly practicing in anticipation of the nearing season. 
Traveling to either local Propst Park or MSMS's very own PAC field, the Blue Waves and Lady Waves are working to master their footwork, skills, shooting and team chemistry, as many of the athletes have no experience playing with one another
"The biggest obstacle for our teams is always that it's difficult to form good team chemistry in such a short amount of time," Chuck Yarbough, head coach of the Lady Waves, said. "Every year we have an entirely new team because the seniors have never played with the juniors and the juniors have never played with each other."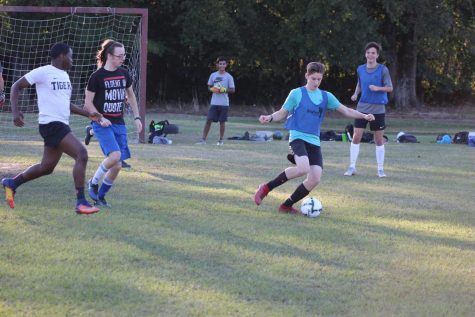 "Getting used to each other's play and our chemistry together is something we just have to focus on more," senior Collin Jeck said.
Despite this handicap, the Waves teams are already showing their determination in rain, shine and everything in between. As junior Tejus Kotikalapudi said, "We're out there every day putting in work, getting that bread."
The Lady Waves roster includes multiple returning seniors, such as co-captains Taylor Willis and Tierah Macon. In their previous season, the Lady Waves qualified for playoffs, but their winning season was cut short by a first-round loss to Strayhorn High School. Not allowing themselves to be discouraged by this, the seniors and captains have come back this year ready to pick up where they left off.
"I think we can make it back to the playoffs," Willis said. "In terms of how the team stands right now, I'm not sure if we could, but as the year goes on, I expect us to get much better as a team. If we improve on things like our communication, I am very confident we can make it back [to the playoffs]."
As for the Blue Waves, the experienced juniors of last year are now seasoned Blue Wave soccer veterans, ready to lead the team. To that senior core, the addition of 15 juniors with noticeable skills and a new coach has created an environment of optimism. 
"[I expect to] actually make playoffs this year and even possibly make a deep run there," Team Leader and senior Dylan Johnson said. "Also, I bet we're going to surprise some teams that beat us last year or could have and be competitive against any teams that think they can beat us just because we're a 'nerd school.'"
A playoff run might seem to be only wishful thinking for a team who, last season, finished at 1-8 and second to last in their division. However, the aforementioned optimism runs deep in this fresh-faced team, and Blue Waves Coach Tim Wood knows what that level of success requires, having led his team to multiple NCAA tournament appearances in his college days.
"What I expect is for the players to give 100 percent effort in everything we do and work hard to be cohesive with each other and me," Wood said. "Even though it's hard sometimes, it is the little things. It's the day to day mentality of 'what can I do to be better' that make great teams what they are."
The Blue Waves and Lady Waves agree on what could be the biggest obstacle that could keep them from achieving their goals: commitment. 
"Consistently showing up for practice is key," Willis said. "The more people ditch practice or can't come, the more disconnected we'll be as a team."
No matter the outcome of either team's season, it will be entertaining to watch these athletes compete and interesting to see how much they are able to accomplish. 
The Blue Waves will see their first competition at New Hope High School this Saturday, Nov. 2, with the Lady Waves kicking off at 1:40 p.m. and 4:00 p.m. and the Blue Waves at 2:50 p.m. and 5:10 p.m.
About the Contributors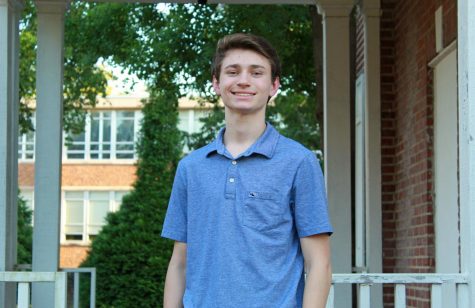 Boatner Calhoun, Sports Editor
Boatner Calhoun, a senior from Tupelo, MS,  is this year's Sports Editor. He has always had a passion for sports and is applying this passion to The Vision....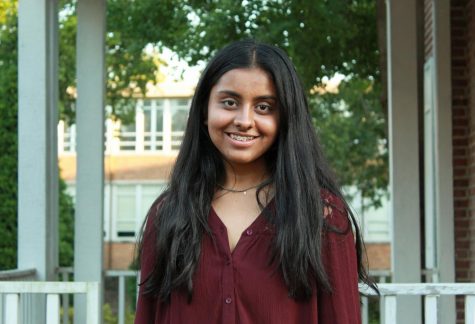 Aastha Banga, Staff Photographer
Aastha Banga is a junior from Laurel, MS. She enjoys math, art, and dance. Being a photographer for The Vision gives her the opportunity to continue her...