Heintz honored by WCBI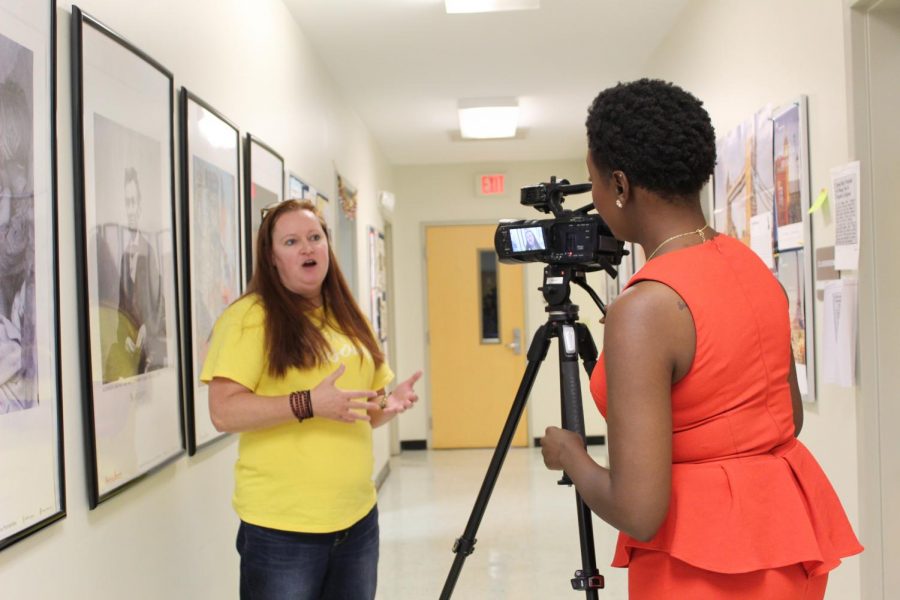 MSMS teacher Julie Heintz was recently awarded a $500 grant and WCBI Educator of the Week honors after winning a "Back to School Essay Contest" put on by WCBI, Food Giant and 4-County Electric Power Association.
Heintz and another teacher, Brittany Alexander, won the contest among a group of ten educators in the WCBI coverage area. The teachers wrote short essays describing how they would use the award if they won it.
"I'm very appreciative that WCBI, Food Giant and 4-County offered this grant," Heintz said. "The money will be used to assist my students in their Fallen Heroes project."
In her essay, Heintz described the "Fallen Heroes of Mississippi" project undertaken by her WWII history class. Her plans for the prize money include adding a document scanner to her classroom and paying for records from the National Archives to assist in students' research.
Days after awarding Heintz the grant, WCBI surprised her by interrupting her first period Government class to inform her that she'd been named WCBI Educator of the Week.
Christian Fulcher, one of Heintz's second-period students and her work service student, spoke about the incident.
"Everyone was really happy when they came in and told Ms. Heintz about the honors." Fulcher said. "Well, everyone except for me, because they took so long to finally name her Teacher of the Week."
MSMS Director of Academic Affairs Kelly Brown also discussed "barging into" Heintz's class in progress.
"I didn't decide that. WCBI decided that. I just opened the door," Brown said. "Ms. Heintz applied for a grant and in the midst of reviewing that grant, WCBI recognized her impact on the students, so I'm just glad that I could open the door to her class and let them see inside her class and the impact that she has on her students."
About the Writer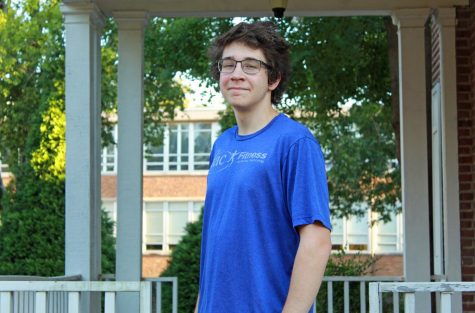 Aiden Leise, News Editor
Aiden Leise is a senior hailing from Lake Cormorant, Desoto County. He is the current News Editor for The Vision, as well as the most recent journalist...