Brown: The Gospel of Kanye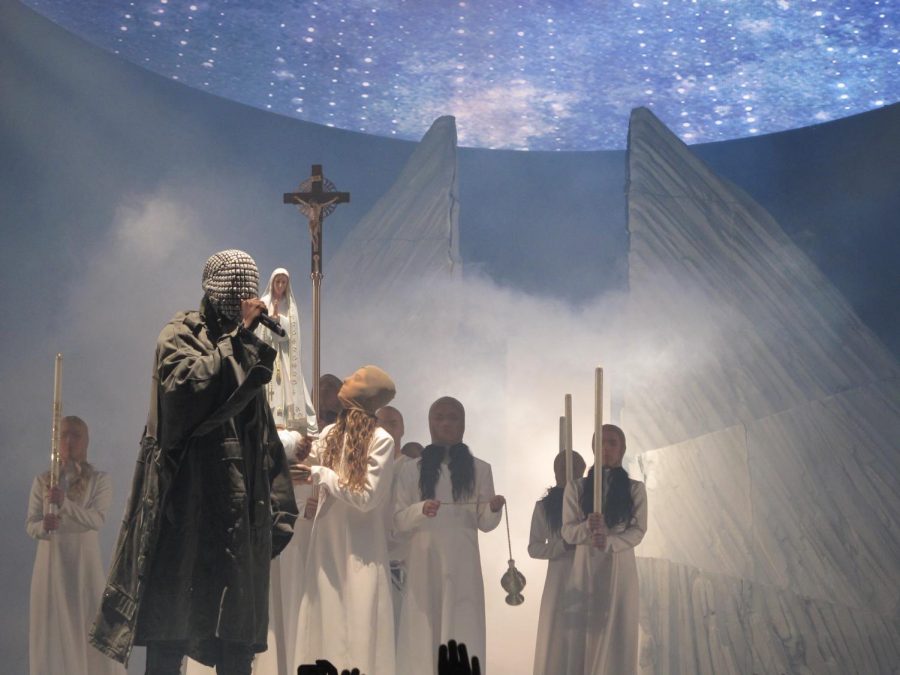 Faith Brown, Guest Contributor
October 10, 2019
With the new release–no, the upcoming release–of "Jesus Is King," millions of fans all over the world were quaking in anticipation. On Sept. 26 at 8 p.m. EST, fans waited expectantly from their streaming sites in order to listen to this highly-anticipated album, only to be met with unwavering disappointment once again.
With Kanye's already sudden setback of the "Yandhi" album, this delay had fans hot in their seats. It seemed as if Kanye looked at his expectant fans and said, "Ight imma head out." Even though Kanye chose not to release his album on any mainstream streaming sites, according to The Fader he did host a listening session and a live streaming of his movie "Jesus Is King: A Kanye West Experience" in Chicago, IL, his hometown.
From the popular hip-hop song "I Love It" to directing Sunday morning church services, Kanye West has taken his fans for a whirlwind. West's complex and diverse rhythms, lyrics, and sound have framed his as a lyrical genius and one of the most influential artists of our time. He has broken many astounding barriers in the hip-hop community, like sampling "soul rap" into his raps and pushing the envelope on the image of a typical hip-hop artist. I believe that all of these have contributed to him being the groundbreaking artist that he is today. 
Over the span of his career, West has written lyrical songs including "All Mine" to "Gold Digger," but now he is introducing a more gospel flow. West described his new album, "Jesus Is King," as "an expression of the gospel" at his Sunday services. So you're probably wondering, "What do his fans think of this?" I am fan, fan is I, and I am here to answer.
Overall I support Kanye's coming to the light and finding who he is. But as great as it is that Kanye is finding himself and trying to embrace it, it is hard not to wonder how this will contrast majorly with his current image. While his music may not be in-your-face gospel, I don't believe it will be as powerful as his platform now. He has built his whole image on Hip hop Kanye, will his fans want to jam gospel all of a sudden.
 Kanye has spent his entire life in the entertainment business, building his iconic stance on secular music. Songs like "Power" and "All of the Lights" playing nonstop through the stereos framed our childhood. And songs like "FourFiveSeconds", "Fade", and "Famous" made such an iconic media presence that they will stick around for generations. 
So what do we do when this lyrical and rhythmic genius decides to drop making the music that framed us? Will these songs hit just as much as the others? Until he drops the album, I guess we'll never know.