Onika's Back – Entertainment Rundown
From Nicki Minaj retiring to some of our favorite series returning, this month's Entertainment Rundown is jam-packed with nostalgia and bitter goodbyes.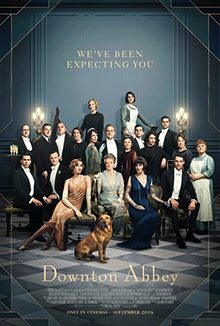 Downton Abbey
The revival of everyone's favorite British drama onto the big screen was announced in July of 2018. The film picks up in 1927, one year after the series concluded, with all the main characters leading their own lives, many still at Downton. The movie revolves around the house's preparation for the arrival of King George V and Queen Mary, who are coming to visit. Old rivalries, romances and tensions pursue as everyone is frantic to prepare for the royal's arrival. Both fans and reviewers are overall thrilled with the results. An 84 percent on Rotten Tomatoes and a 31 million dollar opening weekend–a record for Focus Features–"Downton Abbey" is making it. Critics have called it "sumptuous and lovely" and "positively thrilling" for longtime fans.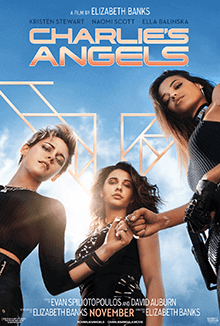 Charlie's Angels: Will it be a Flop?
When Cameron Diaz, Drew Berrymore and Lucy Liu aligned to form a private investigators unit, it seemed unlikely that a more iconic trio could assemble. Unfortunately, that statement still holds true surrounding the current expectations surrounding the upcoming film. While the cast is no doubt all-star–Kristan Stewart, Naomi Scott and Ella Balinska play the leading ladies–the overall plot is surrounded by media claims of false-feminism and blockbuster bait. However, the amount of hype encompassing the film is still immense. With the release of the soundtrack's song  "Don't Call Me Angel," featuring Ariana Grande, Miley Cyrus and Lana Del Ray, fans are excited despite the low-expectations. With only a month until its release, time will tell how this movie fares.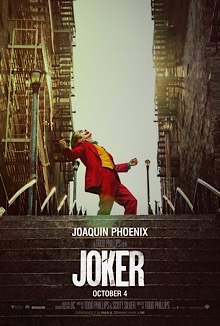 You gotta be Joking…
After Heath Ledger's Oscar-winning performance and Jared Leto's lukewarm follow-up, people's faith in Joker's portrayal has diminished. Their faith was revived when the teaser and trailer for Todd Philip's new Joker movie. From the first glimpse, fans knew Joaquin Phoenix's Joker could be the savior of this character's unjust representation. This film follows the story of Arthur Fleck a disregarded member of society with dreams of becoming a comedian. Fleck slowly falls into a pit of chaos and madness turning to crime and violence, setting rampage on Gotham City. This movie is already set to sweep the box office, regardless of the opposing views of loyal fans and conflicted critics. Despite the unclear verdict, it hasn't stopped for intense praise from rolling in. "Bold," "devasting" and "utterly beautiful" are some of the pre-release comments regarding this adaptation. 
It's Onika Now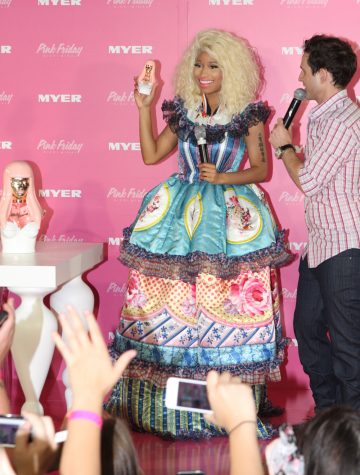 Ten-time award-winning rapper and singer, Nicki Minaj shook the world in September with her retirement announcement on Twitter. 
"I've decided to retire and have my family," she wrote. "I know you guys are happy now, to may fans, keep repping me, do it til da death of me." 
She writes on about how her fans gave her the best life possible and how she will love them forever. She has since deleted this tweet and many fans are still wondering what is going on in her life. Many fans tweeted her asking for an explanation, and she responded and apologized for the insensitivity and heartbreak she has caused to her fans.  
People started to joke her "retirement" because Nicki just released new music with PnB Rock and Murda Beatz called "Fendi." For now, fans are ecstatic about the pause of Nicki's retirement. 
Emmy's Strikes again…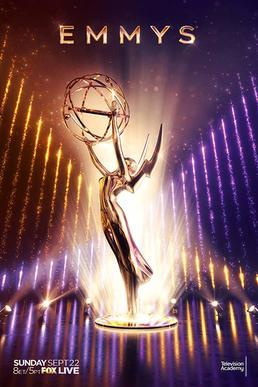 Winning HighlightsBest Comedy: "Fleabag" (Amazon)
– Best Drama: "Game of Thrones" (HBO)
– Best Limited Series: "Chernobyl" (HBO)
– Best Actress, Comedy: Phoebe Waller-Bridge, "Fleabag"
– Best Actor, Comedy: Bill Hader, "Barry
Billy Porter of "Pose" became the first openly gay man to win an Emmy for best lead actor in a drama.
Michelle Williams spoke out against the gender pay gap in Hollywood during her acceptance speech after winning an Emmy for her role in "Fosse/Verdon."
The Emmys went without a host but had actor and comedian Thomas Lennon join as an announcer. That didn't go too well…
Patricia Arquette won an Emmy for her performance in "The Act" and called for equal rights for transgender people in a heartfelt speech about her sister, Alexis.
About the Contributor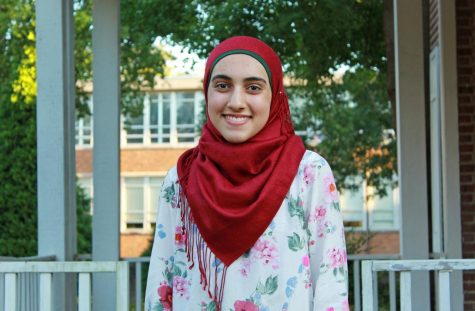 Muneebah Umar, Editor-in-Chief
Muneebah Umar, the Editor-in-Chief of The Vision, lives in Starkville, MS, and is part of the Class of 2021. She previously served as Lead Copy Editor....