Waves XC dashes onto the podium at Tupelo meet
The Blue Waves cross country team has found success yet again, continuing their streak atop the podium at the Tupelo High School Invitational Saturday. Despite the harsh running conditions and the absence of a few runners, the Blue Waves were able to place second overall, finishing a mere one point behind the winner.
The Waves arrived at the meet early, lacking all four runners on the girls team and a handful of the boys. Not fazed by this, the boys' team entered the meet with confidence after winning their first meet of the year at Mooreville. 
"We are on a winning team now," Coach Brian Burnes said. "Before that, there really were no expectations."
Just before the runners took their place at the starting line, junior Colby Brown led the team in an energizing chant, pumping up the Waves in the face of a grueling 5000-meter race. 
"Oh, chi-lay-lay! … chi-lay-lay Chiki-conga! … wasa wasa wasa! … oh ay oh ay oh ay oh!" Brown said, recounting the chant. "It is [possibly] from a [another] language, but I don't know which one, but I do know it translates to 'Running is good! … running with friends is the best! … let's all run together! … Let's not die!"
Junior Bryce Harrison was the first Blue Wave to cross the finish line, placing second overall with a time of 18:41. Coming just behind Harrison at third overall was junior Luke Bowles, who finished with a time of 19:12. The next two Blue Waves to finish were Colby Brown and Chandler Bryant, placing eighth and twelfth respectively. Junior Cameron Wright, who was not able to run at the first meet due to an injury, finished sixteenth overall, rounding out the scoring team. Though not tallied into the final team score, junior Matthew Dunn and senior Will Sutton both beat their personal best time and placed 25th and 46th respectively.
The Waves ended with a score of 35 and an average time of 20:19, falling just one point behind the winners, Kossuth High School, who had 34. Though they lost on points, the Blue Waves had the fastest average time as Kossuth only had an average of 20:24.
"Several of the finishers differed by only a few seconds," Burnes said. "If any of our runners had passed one more runner, we would have [won] team first place."
The consistent success of the Blue Waves cross country team has caused bold predictions to be more possible and seemingly unrealistic expectations to become reasonable.
"The goal is still the same… the state championship," Bowles said. "But [winning] really has given us some energy and confidence that we are better than we had even thought, and that we can exceed expectations."
Coach Burnes insists that if the team continues to improve their times, the idea of the Blue Waves winning State is not so far-fetched.
"I don't expect people to wake up at 6 a.m. on a Saturday morning to come watch and support us," said Bowles, on the implications of their success. "I hope that our success this year raises more support and energy for cross country and helps inspire people to run in the future."
The Waves will be heading to Saltillo this Saturday, Sept. 21 for their next meet.
Hang on for a minute...we're trying to find some more stories you might like.
About the Contributors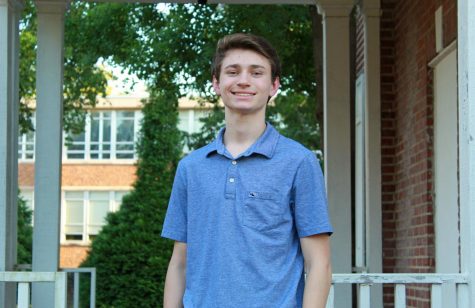 Boatner Calhoun, Sports Editor
Boatner Calhoun, a senior from Tupelo, MS,  is this year's Sports Editor. He has always had a passion for sports and is applying this passion to The Vision....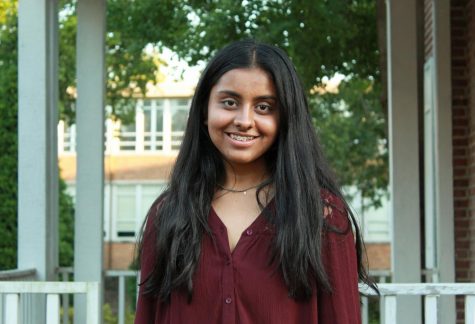 Aastha Banga, Staff Photographer
Aastha Banga is a junior from Laurel, MS. She enjoys math, art, and dance. Being a photographer for The Vision gives her the opportunity to continue her...