Fallon and Tisdale share spoken word with community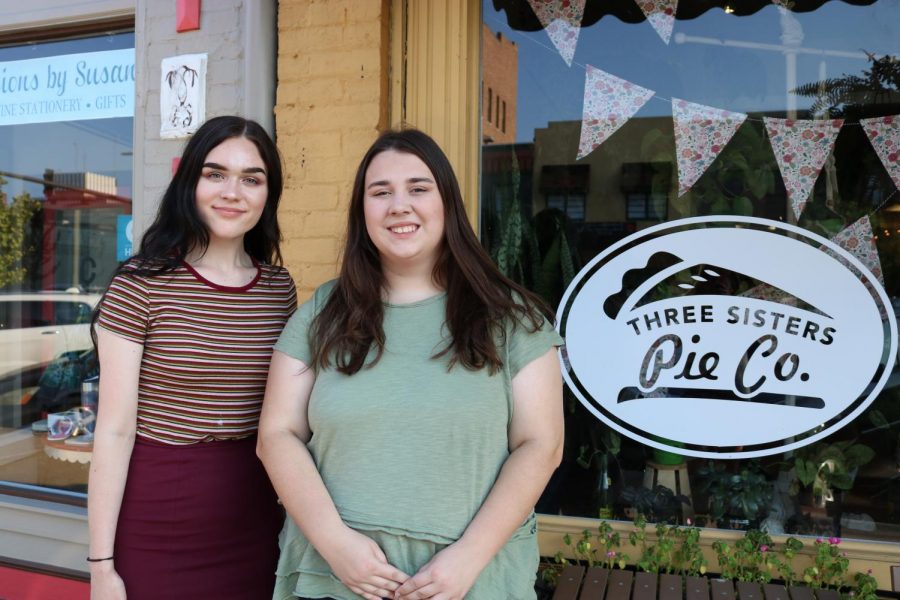 Packed from corner to corner, sonnets and iambic pentameter filled the coffee-scented Columbus cafe, Three Sisters' Pie Company. There aligned poets from all across the country, ready to recite original pieces one-by-one. However, heads turned and eyebrows raised for the first two poets: MSMS students Ryley Fallon and Shelby Tisdale.
On Friday, Sept. 6, two MSMS students spoke at the Tennessee Williams Poetry Tribute. Though this is an annual event, it is the first year that they held a writing competition for high school students. Fallon (senior) and Tisdale (junior) won the competition.
"They wanted to get more students involved in it. A good way to get young people here was to host a writing competition for them," said C.T. Salazar, the two-time host of the event. "This event is about respecting the past, but we also have to make a spotlight for the future.The high school students mesh well because they're just as good of writers."
"
This event is about respecting the past, but we also have to make a spotlight for the future."
— C.T. Salazar
"Because Shelby and I presented before the professional poets, we had the ignorant bliss of not knowing what to expect," Fallon said. "To my surprise, reading my poetry felt very natural."
Regardless of them not knowing what to expect, other poets such as Thomas Richardson, The Vision's advisor, thought that they "set the tone."
"Their work was great and caused the audience to be dialed in from the beginning," Richardson said. "Even though the rest of us do this all of the time, it is still a tough act to follow when a student comes in with such well-developed work."
Both Fallon and Tisdale are in the MSMS Creative Writing class. Tisdale's poem was originally a class assignment: writing a poem about looking out of a window. However, she added her own flair by making that a car window while riding through her home town.
It is about coming from her "suburban home in Pearl" and the ride to Jackson. She describes the contrast she sees between things "so refined in Pearl and kind of crumbled infrastructure in the city."
"I use poetry as an expressive outlet to try and get my thoughts out on paper," Tisdale said. "When I'm writing something down, I am actually formulating it in a way where it can't be said through literal language."
Fallon's poem "Speech Leapin'" was about the growing up in an environment surrounded by people with Southern accents and how they were distorted by her mother, a native northerner.
"In a more general sense, it is a tribute to the effort my mother has put in to learn the ways of the South while still remaining true to herself," Fallon said.
Fallon has always had a passion for writing. She explains it as her way to convey the "certain beauty to life that isn't captured in the way we speak in our day to day life."
"Coming to MSMS was the best choice for developing my skills as a writer," she said. "Mrs. Richardson's creative writing class helped me find my voice."
Fallon and Tisdale plan to continue spreading their passion for writing with others.
About the Contributors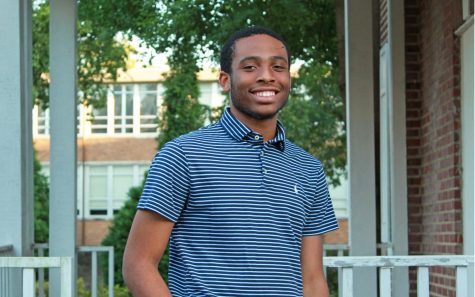 Cameron Thomas, Managing Editor
Cameron Thomas is a senior from the small town of Port Gibson, Mississippi. Serving as this year's Managing Editor and previously a copy editor, he enjoys...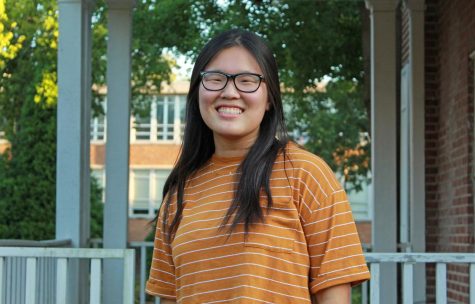 Karlene Deng, Photography Editor
A member of the class of 2021, Karlene Deng is from Starkville, MS and is the Photography Editor for The Vision. When she isn't working on her studies,...