Naps
I woke up late and was tardy
I took a trig test (didn't pass)
The whole day's ruined already
I think I'll nap in my next class
But the day isn't yet over
And there's still work to be done
Whether it's with my peers, studying
Or with my friends, having fun
That Easterling quiz kinda sucked
(Does he really expect me to have read?)
So I think I'm going back to my room
To answer the call of my bed
But the day isn't yet over
And there's still work to be done
Whether it's with my peers, studying
Or with my friends, having fun
And now, the afternoon is worse because
The RA's won't let me out of town
It all just seems so hopeless
I think I'll go lie down
But the day isn't yet over
And there's still work to be done
Whether it's with my peers, studying
Or with my friends, having fun
Besides, at this school,
When did naps really benefit anyone?
About the Writer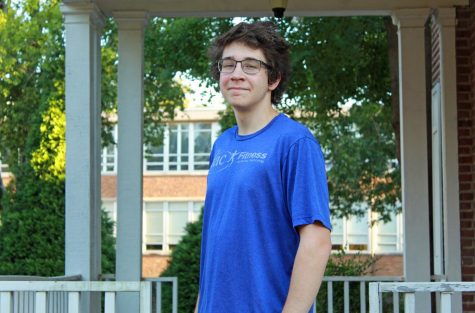 Aiden Leise, News Editor
Aiden Leise is a senior hailing from Lake Cormorant, Desoto County. He is the current News Editor for The Vision, as well as the most recent journalist...