Senior Morgan Emokpae wins Ron Brown Scholarship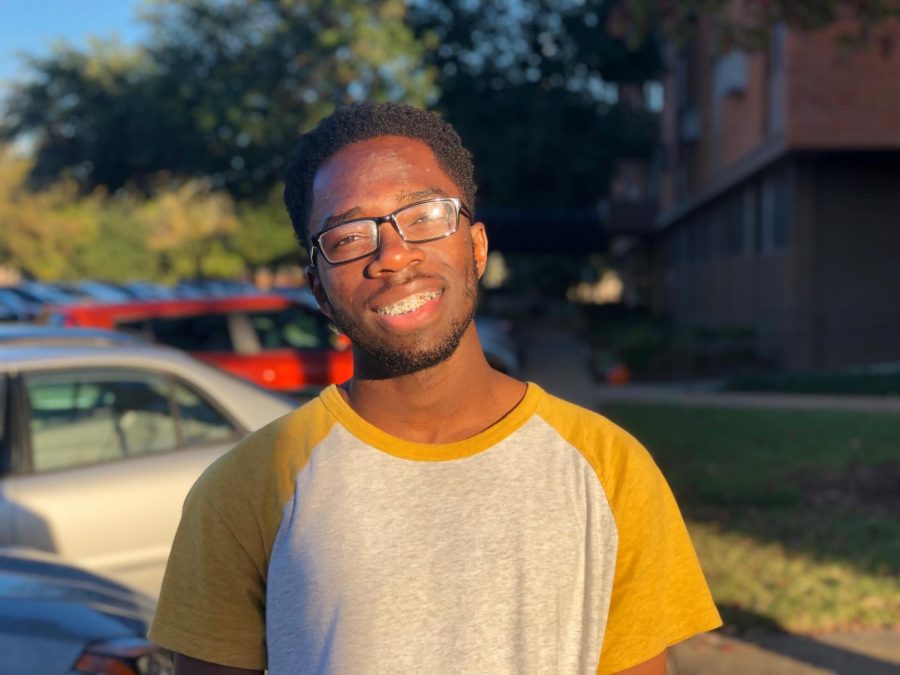 When I sit down with Emokpae at the local coffeeshop, he greets me with a casual "ni hao," a wave and a tired smile. It is Monday, March 25, sometime in the evening, and senior Morgan Emokpae had recently arrived back from a weekend of traveling after receiving the Ron Brown scholarship, rewarding him a four-year $40,000 scholarship.
The Ron Brown scholarship "honors the legacy of Ronald H. Brown through a selective scholarship program that advances higher education for community-minded and intellectually gifted African Americans," according to the Ron Brown Foundation. For Emokpae, it was not only the scholarship that was rewarding, but also the experience.
"I am really thankful for the program, and I met some really amazing people," Emokpae states. Not only that, but also he expresses that "I was really shown the importance of having people."
As the finalists for the Ron Brown scholarship recipients travel to Washington D.C. for an interview, Emokpae was inspired by the 24 other finalists he met.
"One girl teaches English to Chinese students. My roommate was a D-1 athlete and he got a scholarship for that. It was really cool to meet other people who were passionate about giving back to the community. Everyone started to feel like a second family."
Before traveling to D.C. however, Emokpae describes a strenuous scholarship process.
"In the initial stage we had to send a copy of the resume and write two essays. Then it was the transcript and recommendation." After submitting these required materials, Emokpae waited for the notification announcing his selection as a semi-finalist. 70 semifinalists were selected from over 4000 applicants.
"When I found out that I had been selected as a semi-finalist I was really excited because I didn't think I would get as far as I did."
In the second stage, semi-finalists were asked to send in two more essays. From there, 25 finalists were selected from the 70 semi-finalists. All semi-finalists were flown out for an interview to determine scholarship recipients.
In D.C. two days were spent both for interviews and meeting new people.
"They encouraged us to meet people that sponsored the Ron Brown award," Emokpae states. "They guy beside me was born Jackson, MS, but moved to Germany when he was young but came back to work as a lawyer. The person to my right was named Josh Oppenheimer and he was also a lawyer and he would go to capitol hill and do lobbying work.
"The lemon meringue tart was the best desert I have ever had in my entire life," Emokpae adds.
After arriving the D.C. the next day, finalists began their day of interview. Despite the strain of interviews, Emokpae expressed a light-hearted and friendly environment preceding the interviews.
"During breakfast, we all talked about out interviews and we were closer and could talk more freely. We talked about everything from our school to our academics to our hobbies and what we want to do in the future. We were all concerned about our interview we were really worried about our interviews."
Each finalist was interviewed by five separate panels, each of which had three to four interviewers.
"My first interview asked about my Nigerian heritage and African American heritage. I talked about MSMS and how people here inspired me to combine and live with both my halves too."
After interviews, finalists met with Ron Brown Scholars from past years.
"They talked about their college and gave us advice and it made me realize that it's not just a scholarship, but a family."
Then, finalists were escorted to dinner and were asked to stop to take a picture. It was then that Mr. Michael Mallory, the president, announced that all finalists had all won the scholarship.
"We all just kind freaked out and started crying and calling people. We started jumping and crying. I got on the phone with my mom, I wasn't even speaking English because I was talking so fast. I also called Marjada Tucker, who was also a Ron Brown scholarship recipient and helped me throughout the process."
For Emokpae, the Ron Brown scholarship did not only open doors financially for college, but also opened his eyes to experiences that he would not have been exposed to anywhere else, especially as it related to identity.
"I met a girl who was the only other African-American-Nigerian I've ever met in my life who was my age," Emokpae expresses. "I also learned that you need people to hold the ladder down and help and mentor you. Be yourself but in doing so help as many people you can the best way that it suits who you are."
Emokpae plans to attend other follow-up event for Ron Brown Scholars.
About the Writer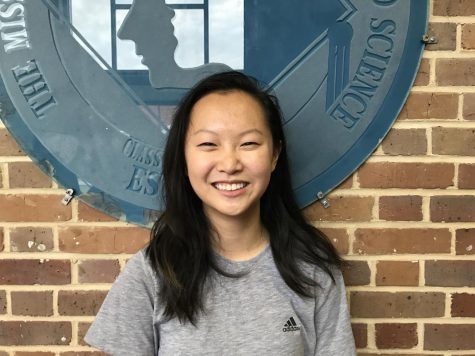 Helen Peng, Editor-in-Chief
Helen Peng, a senior from Starkville, MS, is the Editor-in-Chief for The Vision. In her spare time, Peng eats oranges at the library, draws random people,...