ΜΑΘ Team 'Falls' to Madison Central at State Convention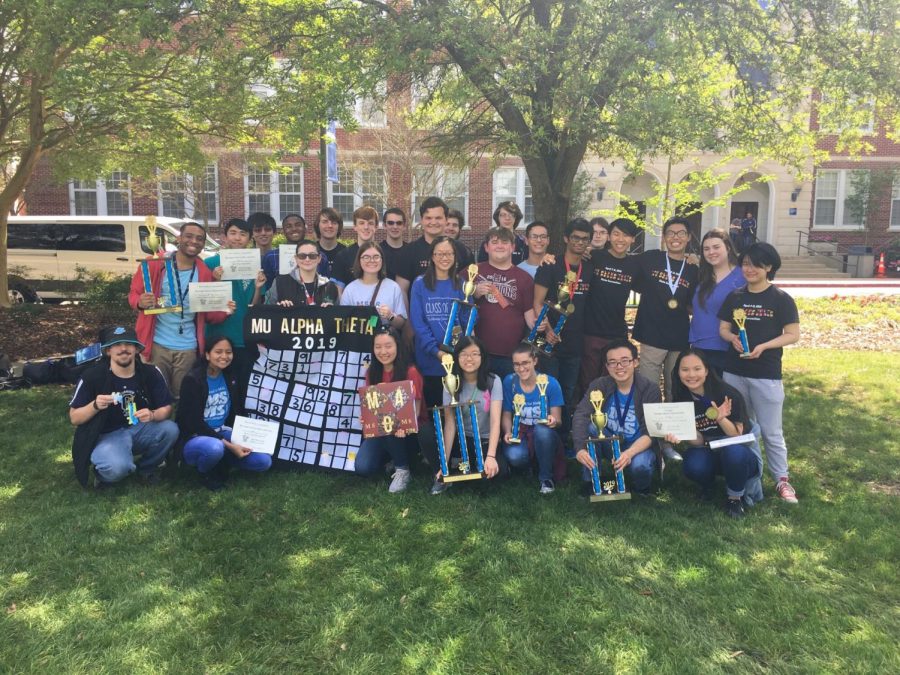 On the weekend of April 6-8, 28 members of the MSMS Mu Alpha Theta (ΜΑΘ) team competed at the annual Mississippi Mu Alpha Theta State Convention at Mississippi College, taking home 15 individual awards, 15 team awards, and winning second place overall.
Mu Alpha Theta is a national high school mathematics society and was formed in 1957 at the University of Oklahoma with a mission to encourage and inspire an interest in mathematics scholarship among high schoolers across the United States. Each state organizes an annual statewide convention for students and teachers to participate in math-related competitions designed to reward outstanding extracurricular achievement in the field of mathematics. Events include written tests, ciphering, math relays and various creative events.
Though the MSMS team didn't place as well in a number of categories this year as last year, losing by three overall points to Madison Central High School, members of the team emphasize that this doesn't cause their achievements to lose any gravitas.
"Despite us losing to Madison Central, I still believe MSMS did the best possible," said junior Rachel Zheng, who won 5th place in Statistics and who had previously competed on Madison Central's team. "Because we're a smaller and more advanced school, we've got a couple of disadvantages, like not being able to compete in categories like geometry because we don't offer it. Madison Central has always been the type of school to try really hard in competitions, but I wouldn't trade competing with MSMS for anything."
"We definitely prepared more this year than last year, though I don't know how much better the results were," said Aidan Warren, who, along with fellow senior Connor Chitmon, was a "team captain" of sorts, helping prepare the team for competition. "We always have a pretty good showing at convention, though. We definitely didn't get stomped by anyone."
Shae Koenigsberger, teacher and one of three sponsors of the MSMS branch of Mu Alpha Theta, is optimistic for the future of the club and its competitive prospects.
"Overall, I was very proud of what the team accomplished this year," said Koenigsberger. "I'm excited. I hope we get officers next year that want to work and prepare even more to try and get that first place position, and I don't think a lack of preparedness was what caused our result this year. All the juniors that went this year are excited about trying to figure out what they can do to go next year." Koenigsberger added that club officers in years following second-place finishes tend to give an added drive to the team.
Below is a complete summary of individual and team awards:
David Johnson- Algebra 2, 9th place
Olivia Viguerie- Trig/Pre-Cal, 9th place
Ryley Fallon-  Trig/Pre-Cal, 7th place
Nathan Lee-  Trig/Pre-Cal, 3th place
Russell Thompson- College Algebra, 9th place
Julian Martin- College Algebra, 1st place
Alan Elgin- Statistics, 6th place
Rachel Zheng-  Statistics, 5th place
Liz Huynh-  Statistics, 1st place
Michelle Luo-  Calculus, 7th place
Connor Chitmon- Calculus, 5th place
Dennis Lee-  Calculus, 3rd place
Vayd Ramkumar-  Calculus, 2nd place
Hamilton Wan-  Calculus, 1st place
Lori Feng- Chalktalk, 1st place
In team events, MSMS won:
9th place Banner
1st place Scrapbook
8th place Team Logo
4th place Video
6th place Junior Ciphering
3rd place Intermediate Ciphering
1st place Advanced Ciphering
1st place Potpourri
3rd place Hustle
3rd place Relay
1st Interschool
About the Writer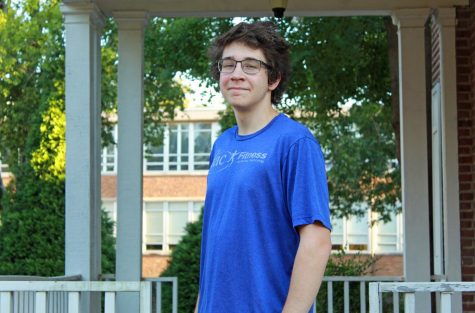 Aiden Leise, News Editor
Aiden Leise is a senior hailing from Lake Cormorant, Desoto County. He is the current News Editor for The Vision, as well as the most recent journalist...