Zodiac Signs: Celebration of Holi
During this week, a celebration of color is presented. Holi, as it is known to many, is the Festival of Colors celebrated by Hindus and now many others every year a day after the Full Moon (Purnima) in early March. This is a festival of good harvest and fertility of the land.
Aquarius
January 20 – February 18: The Aquarius may have many friends and many groups, too. So instead of staying home and enjoying the holiday all alone, they will play Holi with best available colors and be a part of a large, enthusiastic group. In fact, they would not mind traveling far just to enjoy Holi. Whatever they do, they will be sure to make the best use of this holiday.
Pisces
February 19 – March 20: The watery Pisces will surely take dips in water filled with different colors on this day. If they invite people to their homes, they will happily give colors to the invitees and will not mind keeping very less for themselves as they are giving and believe in pleasing the people. They can be
very sweet hosts and will treat their guests with love and warmth.
Aries
March 21 – April 19: Aries likes to lead and during Holi, and these folks will be the first ones to assemble their friends and family and get things started. They celebrate with much enthusiasm and they love it when things are light and uncomplicated.
Taurus
April 20 – May 20: These people may properly use this holiday and may start Holi-day a little late. However, they will love to play Holi with everyone very gracefully and use different colors. They may have more members of the opposite-sex in their friend circles who may love to accompany them on this day
Gemini
May 21 – June 20: Airy Gemini loves all things social. As long as there are interesting people that provide people of this sign with an opportunity to talk and exchange ideas, they are excited about celebrating. They like mingling and interacting with people.
Cancer
June 21 – July 22: The home-loving Cancer people would love to invite everyone to their home and may have all necessary arrangements done well in advance. They love to play Holi more with colored water than with just plain, dry colored powder. They would make the best host for the day and offer delicious food that everyone would enjoy having.
Leo
July 23 – August 22: For Leo, a festival like Holi is the perfect occasion to grab the spotlight and remain the center of attention by doing things that are likely to draw other people's interest. They may make speeches or say funny things to ensure everyone's paying attention. This sign lives to have fun.
Virgo
August 23 – September 22: The disciplined Virgo may have a perfectly planned day. Holi might also be a day on which they may also do some public relations activity. It is highly likely that they will meet some old friends and acquaintances whom they haven't met for long.
Libra
September 23 – October 22: Libra is a very sociable sign and for them, celebrations are all about planning how to make this day as special as it can be. They like discussing unique ideas to do something different to make Holi a memorable occasion. When the actual day arrives, Libra may take a backseat and let others take charge.
Scorpio
October 23 – November 21: The Scorpio love to play Holi, but since they love to be in their comfort zone, you will have to make the effort to pull them out of their zone. But once they watch people playing Holi, they won't be able to resist. It may actually depend a lot on their mood. They would love to sit in the company of their beloved if they have one – instead of playing Holi.
Sagittarius
November 22 – December 21: Sagittarius likes partying in order to celebrate festivals or other occasions. They like inviting people from various walks of life, especially those who belong to different cultures and countries. As long as it's not boring or traditional, Sagittarius will have a good time.
Capricorn
December 22 – January 19: The Capricorn may play Holi for a while and then may try to be back in their original and natural form as they do not like to be untidy for a long time. If at all they will arrange gatherings on the day of Holi, it might be a part of public relation activity. However, they do have large hearts to treat everyone very delightfully.
Hang on for a minute...we're trying to find some more stories you might like.
About the Writer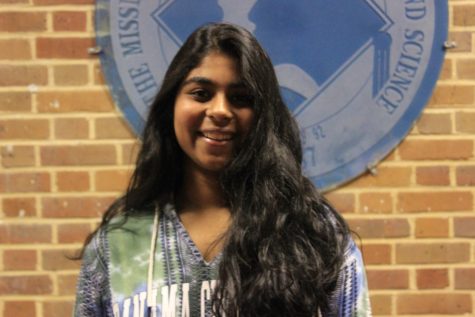 Bryonie Mandal, Social Media Assistant
Bryonie Mandal is from Starkville, MS and is currently a junior here at MSMS. She enjoys playing volleyball, dancing, traveling and eating. She is very...