Unexpected Turnout at Volleyball Club's First Meeting
The leaders of MSMS's newly created Volleyball Club were caught unprepared for the number of students that showed up to its first meeting in the Stark Recreation Center on Wednesday night, January 16. However, this did not keep them from running an effective initial practice for all in attendance.
The club (as of yet, it's not an official team) was started by junior Clara Grady, who has had four years of volleyball experience before coming to MSMS. After approaching Coordinator for Activities Valeria Scott about starting a volleyball club, Grady was told to determine student interest and find a sponsor for it. She turned to the Goen Hall staff to find a sponsor, and found one in RA Sandy Bonucchi. In addition, Grady has been fervently recruiting for the club since the fall semester.
"I went to everyone's door and asked them to come to practice before winter break," Grady said after the meeting, "Today I told everyone to come to practice three times."
Beginning with a few students who weren't sure they were in the right place, the first volleyball practice turned decidedly more rowdy as students continued to trickle in until 26 participants filled the half-court that Bonucchi reserved. Faced with a lot of bodies and not a lot of space for them to practice in, she ran the students through footwork drills, mild conditioning and the basics of volleying, before ending practice with a rapid-fire volley of balls for each player that inspired both cheers and laughter on the court.
Feedback from the meeting's participants were generally positive.
"A bunch of my friends play volleyball, and they encouraged me to do it," said junior Binta Fatiga, "It was fun—except when I got hit in the head with a ball."
Plans for the club involve increasing practice quality and finding other groups to play against, the latter of which is expected to be difficult, considering that volleyball is a fall sport for Mississippi High Schools.
"I'm going to try and talk to the W's volleyball coach and see if we can play a couple of scrimmages against them," Bonucchi said, also adding that she would try to reserve a larger court at the Stark Recreation Center for the club's next meeting.
Grady looks forward to the next practice of the club, which will likely be on the Wednesday following Martin Luther King Day. When asked by text if she expected the return of all 26 students, Grady's response was simple and confident:
"Yeah, if not more."
Hang on for a minute...we're trying to find some more stories you might like.
About the Contributors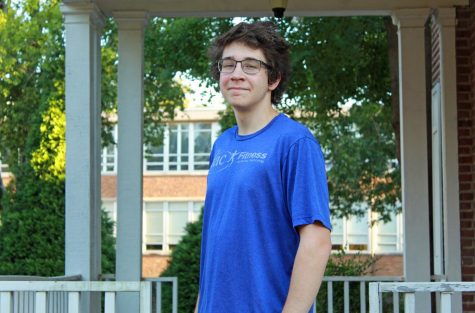 Aiden Leise, News Editor
Aiden Leise is a senior hailing from Lake Cormorant, Desoto County. He is the current News Editor for The Vision, as well as the most recent journalist...