MSMS Halloween: A Day Full of Tricks and Treats
This past Thursday, students took a break from their typical day-to-day after school routine and celebrated one of the most beloved MSMS traditions, Halloween. Students decorated hallways, wore bizarre costumes, went trick or treating and danced the night away in Shack Auditorium.
For weeks, students had been planning their costume ideas, trying to be original as possible. "Alisha, Aja and I started researching online good costume ideas," said junior Amyria Kimble. "We were going to be Teenage Mutant Ninja Turtles, but then, we were like 'no, Power Puff Girls are cooler!'"
On the Saturday before, students crowded in the Walmart shuttle as they always do, and then scattered in the aisles of Walmart to get last minute costumes, decorations and candy. On Monday, Goen Hall Director, Ms. Latoya Bledsoe, sent the rules and regulations for costumes, inter-hall trick or treating and the floor decoration contest. The prize for the winners of the contest was an exemption from the next room inspection. 
Students were not allowed to wear costumes on Halloween during school hours; however, some students, still trying to have that spooky spirit, dyed their hair and started on their makeup.
As soon as the clock struck 3:55 p.m., seniors hurtled to their dorm rooms in order to change into their costumes, and juniors attended their weekly MSMS 101 session.
Almost immediately following the session, a costume contest was held in Mrs. Lauren Zarandona's classroom. The judges were Mrs. Zarandona and her two sons. After much deliberation, Millie Perdue, dressed as Cinderella, and Edith Marie Green, dressed as Phoebe from The Magic School Bus, were announced as the winners.
"I really loved dressing up and seeing everyone else's costumes," Green said. "Everyone here is so creative and fun with what they are, be it a video game character, something spooky or a pun."
Meanwhile, other students were doing last-minute decorating for their floors. Some floors went full blast into the Halloween spirit.
"For Fifth East, we met a week or so before halloween and planned out what we wanted to do for decorations," senior Camryn Mason said. "So many good ideas were said that we decided to do three sections, each one being scarier than the one before it."
With everyone being exempt from study hours for the night, inner-hall trick or treating began in Frazer Hall. The boys had one ultimate goal: to make it the weirdest and creepiest inner-hall trick or treating yet. Unfortunately, many girls thought that Frazer's attempts had proven unsuccessful.
"I thought it was going to be really scary," senior Helen Peng said, "but I really just strolled in and took the candy plus whatever else was handed to me."
However, fifth floor Goen beat them at their own game with a haunted house-like structure that kept students suspenseful with each step they took. Their set up worked out as planned, thus causing them to win the hall decorating contest along with second and fourth floor Frazer.
After everyone dropped their treats off in their rooms, they rushed to the dance.
It began with the DJ, De'Arius Jefferson, playing Michael Jackson's famous Halloween song, "Thriller." Frazer Hall RAs Christopher Lairy and Chavis Ivory, who were the chaperones, showed off their improvised dance moves as students gradually trickled into the auditorium.
The Blu Knightz and Blu Diamondz continued the dance by circling the room doing their strolls to various songs as everyone stood in the middle and cheered them on. Afterwards, students showed off their own dance moves, good and bad, and sang to the peak of their vocal cords. 
In the latter part of the dance, senior Jonathan Shelton called for everyone's attention to get the second costume contest of the day started. The judges were Jon Beadlescomb, Christopher Lairy, Chavis Ivory and Sandy Bonucchi.
The contestants lined up on the stage and anxiously waited to be announced as a winner. To make the final selection a bit easier, the judges decided to call finalists, eliminating half of the contestants. Just before the finalists were called, junior Samuel Stokely, dressed as a fancy marshmallow, hopped on the stage as a late entry.
While the judges were making their final decisions, Taylor Shamblin, dressed as Post Malone, entertained the crowd with lip syncing and his dance moves.
The winners of the costume contest were Madison Wypyski and Kelsey Hollingsworth as Thing One and Thing Two, Sophia Camino as Violet Beauregarde and the late entry, Samuel Stokely, as Marshmallow Man.
After the contest was over, there were plenty of intense dance battles taking place to the final two songs that were played.
Once the festivities were over, some students went to the dorms, cleaned the halls and studied while others took advantage of the rest of their free evening by going to sleep early only to be awakened at 5:50 a.m. the next morning because of the tornado warning.
The next MSMS dance will be the highly anticipated Winter Formal, themed "I'm Dreaming of a White Christmas."
Hang on for a minute...we're trying to find some more stories you might like.
About the Contributors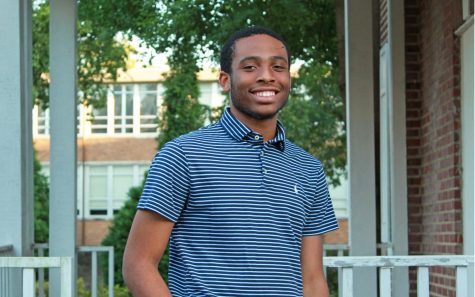 Cameron Thomas, Managing Editor
Cameron Thomas is a senior from the small town of Port Gibson, Mississippi. Serving as this year's Managing Editor and previously a copy editor, he enjoys...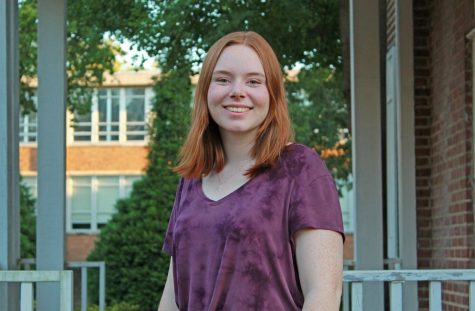 Alden Wiygul, Social Media Editor
Alden Wiygul lives in Columbus, MS. She is the Social Media Editor and hopes to expand The Vision and  reach more people. Most of her time is spent working...