Kaelon McNeece Did Paw-some on the PSAT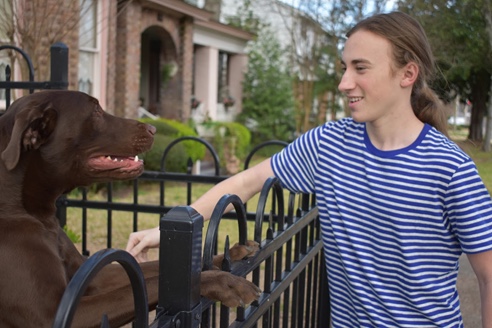 Tyler Branch, Staff Writer / Social Media Assisstant
November 5, 2018
"
"Fix what you can when you have time for it, and if you don't, be sure to put your best into everything you do.""

— Kaelon McNeece

This week's National Merit Spotlight shines on no other than Kaleon McNeece, who is one of the scholars at MSMS that earned the prestigious status of National Merit Semifinalist.

McNeece comes from Brandon, MS, where he attended Northwest Rankin High School and participated in the marching band, symphonic band and jazz band. McNeece continues to engage in some of the same clubs at MSMS, such as Beta Club and Mu Alpha Theta. At Northwest Rankin, McNeece was part of the drama club; here, he was an actor in last year's Tales of the Crypt.

"I'm president of Wags and Whiskers (Join if you aren't a member! We get to walk/pet dogs!), a Senator, a co-president of Drama Club, secretary of FBLA, and a member of S.E.A.L., Astronomy Club, Physics Club, Mu Alpha Theta still, and Beta Club still," McNeece listed.

Being a National Merit Scholar is a great accomplishment, and it takes work to prepare. McNeece used  Khan Academy to prep for the PSAT. "The short answer is Khan Academy. The long answer is that I familiarized myself with the format and expected contents of the questions through Khan Academy since they're partnered with the College Board," he explained, "Nearly all of my prep for the test was online though. I honestly looked at a few questions from previous tests if any at all." McNeece also added he hopes to attend Columbia University after graduating MSMS.

During his free time, McNeece enjoys teaching himself how to play the guitar, going to Stark, annoying Dr. Benge, and playing video games now and then.

Like most, McNeece applied MSMS to pursue academics more than his previous school let him. He learned about MSMS when he went to the MSMS Math Tournament. "I went to the MSMS Math Tournament a couple of times with my old school, and I was, admittedly, pretty jealous of how all of the other students got to live out the last two years of their high school lives. 'Boy, they've got it made,' I'd think, 'They get time off class to come to watch people do math? Life must be nice and easy for them.' Boy was I wrong. I'm glad I was wrong though; I love MSMS," explained McNeece.

To the junior class, McNeece leaves them with this advice: "Take it day by day. Life here is much less intimidating if you knock out obstacles in your way one assignment/responsibility/practice at a time. Fix what you can when you have time for it, and if you don't, be sure to put your best into everything you do."
Hang on for a minute...we're trying to find some more stories you might like.
About the Writer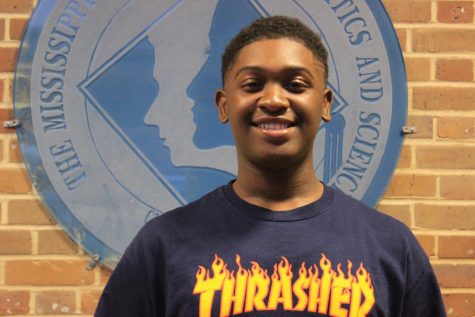 Tyler Branch, Social Media Assistant
Tyler Branch is a senior who is a part of The Vision. He enjoys hanging out with family and friends and showing goats in the 4-H. He is also a part of...