National Merit Semifinalist Lane Hughes Goes Extra Mile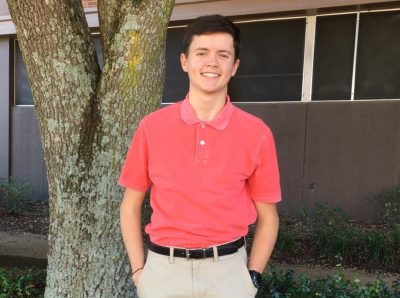 1
For this week's National Merit Spotlight, we visit one of MSMS's most affable Emissaries, Lane Hughes. Hughes is originally from Hernando, Mississippi, which is about two and a half hours from Columbus. He is currently the president of the Test Prep Club and a member of the French Club. In the little free time he has, he enjoys either spending time with his friends or playing video games in his room. Like all of us, he also suffers from a mild case of procrastination. "It's either homework or socializing with people. At nights in Frazer, I should be doing homework. I'm not normally, but I should be."
However, Hughes's preparation for the PSAT would hardly be considered procrastination.
"My preparation for the PSAT actually began at my old high school. We took the PSAT 10 when we were sophomores, and they used the scores from that test and took the top thirty students from the entire school and put us all in a class. It was basically just an hour and a half everyday of test prep. Then we had a week in the middle of summer where we did PSAT stuff eight hours a day. It was like PSAT camp or something."
After all this rigorous preparation, there was a light at the end of the tunnel. Being a semifinalist grants him many benefits for the colleges he is applying to.
"Both of the colleges I am applying to accept National Merit, so because of that, I am getting a lot of my tuition paid for. The college I am applying for is UT Dallas, and they have a program in their honors college which is just for national merit students. If you get national merit status and then say that you want UT Dallas to be your top choice for school, then they'll put you in that program, and you will already be accepted into the honors college."
Not to make the other seniors jealous, but Hughes is not too worried about college right now. He's currently only applying to two colleges: UT Dallas and Ole Miss. Hughes wants to go to college to be a pediatrician.
"I've always really liked kids and I want to go be a pediatrician. To do that, I'll have to go through undergraduate studies, medical school, residency, all that stuff. Hopefully I'm going to be doing what I love for the rest of my life."
Lane's friends describe him as someone who goes the extra mile in and out of the classroom.
"Lane is always there when you need him," Cade Burton said. "He doesn't always succeed, but he tries his best at stuff," added Connor Chitmon. From these comments, one can easily see the deep bond Lane has formed with his fellow classmates.
To conclude the interview, Hughes left us with some advice regarding stress.
"Obviously grades are good and you want to study and do all your homework and stuff, but sometimes you just have to sit down and relax. You don't really want to overstretch yourself. If you really think you are overstressed, I suggest you try to find a way to destress, because that will really help you in the long run."
Regarding the PSAT, Hughes said, "Your scores don't define who you are. They're not going to determine the rest of your life."
About the Contributors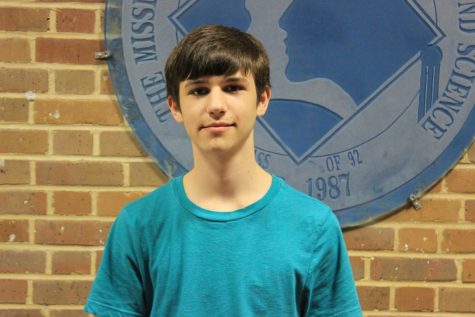 Christian Couvillion, Staff Writer
Christian Couvillion is a staff writer for The Vision. He primarily writes opinion pieces and covers many miscellaneous topics. He enjoys playing chess,...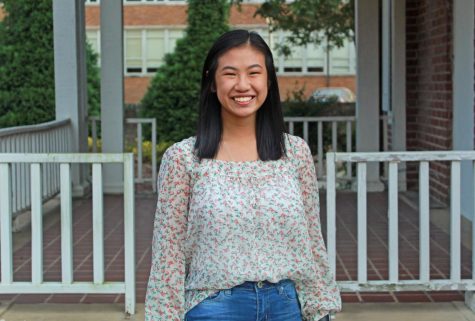 Gina Nguyen, Editor-in-Chief
Gina Nguyen, this year's Editor-in-Chief, is from d'Iberville, MS. Nguyen previously served as the Photography Editor. She is a member of the MSMS Graduating...