MSMS Students Attend Entrepreneurship Panel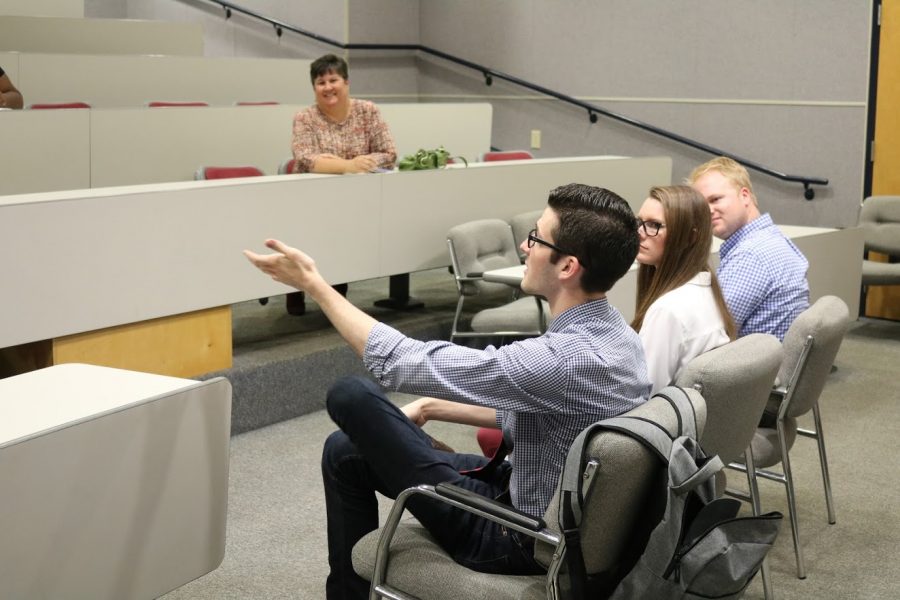 On Tuesday, October 9, 2018, a throng of MSMS students filled the seats of Hooper Auditorium to attend the entrepreneurship panel hosted by MSMS's own, Dr. Kayla Hester. The panel of three Mississippi entrepreneurs gave insight on their experiences as young business owners and even answered a variety of questions asked by the students.
Over the summer, Hester spoke with the MSU E-Center about helping MSMS with the second annual business plan competition. She thought it would be a great idea to bring some of their past and current students to come talk with MSMS students and answer questions.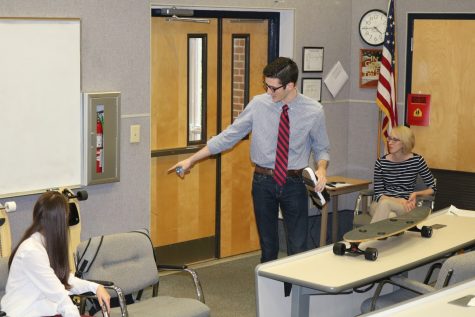 "The purpose of this event was to connect our students with young entrepreneurs to sort of show what the process is like," Dr. Hester said, "and that it's feasible to start your own business and how these people went about doing that."
The event was also held to give students the inspiration they need in order to be successful in the business plan competition.
The panelists were Hagan Walker, Landon Casey and Madison Grant.
After turning down a job offer at Tesla Motors, Hagan Walker, a 2015 graduate of MSU, pursued his own company, Vibe LLC, which he founded through the MSU E-Center. Walker's company makes a patented product called Glo, a liquid-activated beverage enhancer.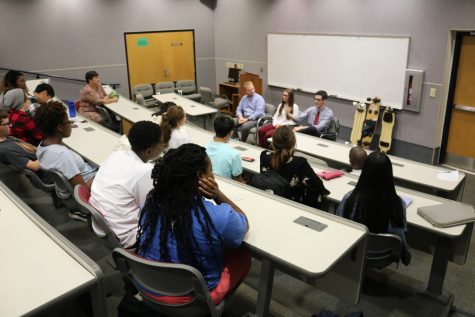 "I think the big thing you have to keep in mind when starting your own business is listening to your customers," Walker explained. "Sometimes in business you have to pivot. Sometimes you spend a lot of money on marketing, on pulling, or whatever you need to do in order to reach your customers best interest."
Madison Grant, a current business administration major at MSU, is the co-founder and CEO of Jitterbean's Coffee. Grant became involved in the E-Center's Venture Catalyst program in November of 2017.
"At first, I wanted to prove to people that I can do it," she said. "After that, I saw that we were on to something really good. There were a lot of people who believed in our idea, and I didn't want to let them down." She also said it is motivating being surrounded by like-minded people everyday.
Landon Casey, a current computer engineering major at MSU, is the CEO/CTO of EM-Boards LLC, a startup that improves the longboarding industry using engineering. Being able to relate the most to MSMS students, Casey talked about the many joys he receives from building things and figuring out better ways to make things work.
"I don't think we would do it if we didn't love it," Casey said. "That's my hobby. I've always loved tinkering with things. I love hardware!"
"It seemed like students were really interested, and I feel like since they were kind of young entrepreneurs they can relate to them a bit more," Dr. Hester said.
After receiving a free hat for being very involved in the panel, Junior Esmond Tsang spoke on his thoughts about the event.
"'Mississippi could be the next Silicon Valley' was my initial thought listening to the MSU speakers," Tsang said. "The speakers were entrepreneurs all in various stages from product creation to a budding coffeeshop and a multi-lined business that's moving into major retailers like Nordstrom."
Tsang was also inspired by the entrepreneurs' stories. It let him know that students could actually gain success right here in Mississippi.
"Mr. Walker showed me that innovation is here, right around the corner," Tsang explained.
About the Contributor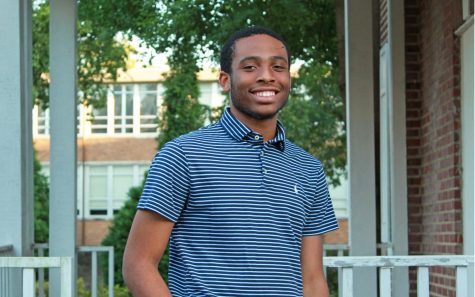 Cameron Thomas, Managing Editor
Cameron Thomas is a senior from the small town of Port Gibson, Mississippi. Serving as this year's Managing Editor and previously a copy editor, he enjoys...