Physics Club Hosts First Tutorials for AP I Test
On Wednesday, September 26, 2017, the Physics Club held an interest meeting and physics tutorial on the same day in Mrs. Williams's classroom. Here, students were given the opportunity to seek guidance from their peers on physics equations, concepts, or generally anything they didn't understand. Unlike typical Physics club meeting or event, this meeting was the first tutorials hosted by Physics club to offer students with help.
Senior Kerrigan Clark, who attended the tutorials, stated the tutoring made such an effect it  encouraged her to join the club.
"I feel like the physics tutorial really helped me. I was struggling on some of the concepts, and with the teachers and tutors there, it really gave me the confidence I needed to push through and answer the questions. I even signed up for the physics club because of their help and motivation," Clark said.
This was an experience that helped some students realize the help their peers are able to offer.
Senior Sophia Garcia, had a revelation when she spoke about how much help she received and how it wasn't anything like she expected it to be.
"I definitely got the help I was looking for. It surpassed my expectations of what I thought it was going to be. Victoria Gong was very helpful, and there were also other tutors there that were also very helpful. There was like so many people, so as soon as you had a question, someone was there as soon as you needed them, and they weren't as intimidating."
She goes on to explain how it was easier to seek help from the student tutors than seeking it from the teachers who could sometimes be intimidating.
Even within a short amount of time, students were learning and getting a better grasp on physics concepts.
One student, Ashley Nguyen, was only in the classroom for eleven minutes, and she got the help that she needed.
"I came to Physics tutorials seeking help because I have a test tomorrow, and it helped me some. We've only been in here for eleven minutes, but the eleven minutes I have been in here have been great. I feel like being here will help me do better [in Physics].." Nguyen said.
So many students received a lot of help and gained confidence in physics just from being there.
"I felt like Physics tutorials was much needed today. I feel so much more confident about tomorrow's test," Tyler Branch said cheerfully.
One tutor, Austin Cosby a senior at MSMS, wanted to help students and spread his personal love for physics with everyone who came to the tutorials by showing them that physics isn't something to be afraid of.  
"I really enjoyed my physics class, so I decided that this year I would devote some of my time to helping other people with physics. I really hope to show other people how wonderful physics is."
Hang on for a minute...we're trying to find some more stories you might like.
About the Contributors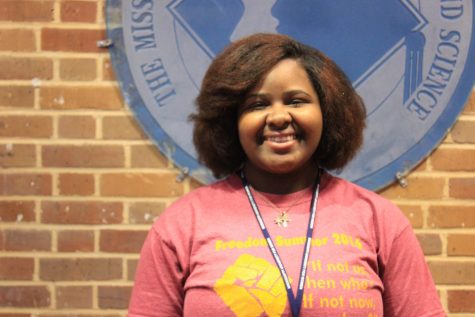 Jessikah Morton, Social Media Assistant
Jessikah Morton is a senior here at MSMS. She is a part of the social media section of The Vision. She is in BSA, Blue Diamondz, Spirit Squad, and she...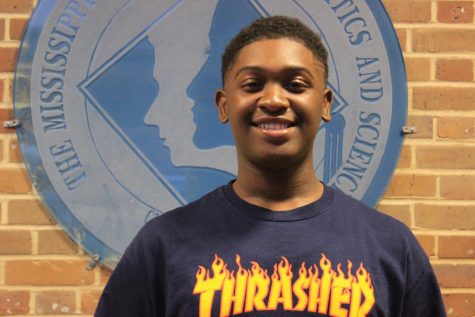 Tyler Branch, Social Media Assistant
Tyler Branch is a senior who is a part of The Vision. He enjoys hanging out with family and friends and showing goats in the 4-H. He is also a part of...