MSMS Celebrates Waves Week
During the week of April 16-20, the MSMS Spirit Squad sponsored a Waves Week. Each day of the week, the MSMS student body was encouraged to participate in dressing up to the corresponding theme of each day.
On Monday, the theme was "Meme Monday." Students dressed up and represented a popular internet meme. Tuesday was "TV Tuesday." The purpose of this day was to dress up as your favorite character seen on TV. "Wave Wednesday" consisted of students showing off their Blue Wave pride by dressing in all blue and white. The Spirit Squad threw in a bonus of free cupcakes on "Wave Wednesday" to show their MSMS pride. On Thursday, students gave a blast from the past with "Throwback Thursday." Students wore common fashion trends from their favorite decades. On "Feud Friday," the junior class, who dressed as babies, battled with the senior class, who dressed as elderly people.
The Spirit Squad encouraged everyone to participate in this week long event. They choose one student who showed the most participation for the week. The winner of Waves Week was junior Nique Hairston, whose reward was a $15 gift card.
Hairston said, "I was ecstatic in the fact that I won something. I participated to show school spirit and have a good time. Initially, I did not have an outfit planned for everyday, but I made it work because I was very dedicated. Throughout the week, I dressed up as the confused lady in the pink jacket meme, Number 5 from Kid Next Door, 80's decade, and a baby. My favorite was Number 5 because I felt like I looked the most like that character."
The MSMS Spirit Squad worked as a team to put on the Waves Week. 
"We did spirit week, because we are trying to implement a fun activity through all of the MSMS commotion and studying. Spirit Squad was created to help give the school a squad that would root for them and uplift all of our classmates," stated Spirit Squad member Sidney Mason.
This Waves Week has been a huge success and Spirit Squad hopes to make this an annual event.
Hang on for a minute...we're trying to find some more stories you might like.
About the Writer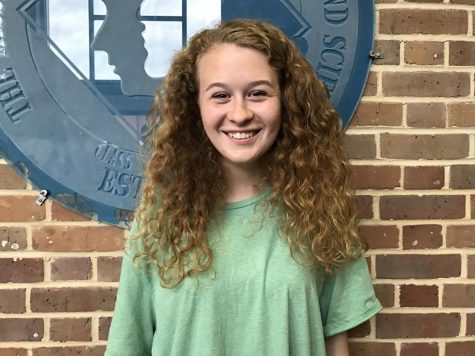 Arin Kelly, Staff Writer
Hey! My name is Arin Kelly. I am a part of the class of 2019 at MSMS. I am a part of the MSMS Vision staff as a staff writer. My favorite past time is...