Tennis Team Suffers Loss Against TCPS
The MSMS tennis team lost with a team score of 0-7 in their match Wednesday against Tupelo Christian Preparatory School.
Senior Team Captain David Thaggard commented on the loss.
"We played well, but the team we played is the defending 1&2A  state champion and they just beat us. I feel like we're growing as a team and have started to develop chemistry with our partners."
Senior member Brent Styles offered a similar statement about the match.
"Wednesday, we played Tupelo Christian Preparatory school and we all lost. We'll have to face them again, but the matches were close enough that I feel like we have a shot at beating them especially since we just came back from Easter break only two days before."
The new team continues to search for footing as they finish out the season. The team is keeping a good attitude about the season through the losses.
Remaining hopeful, junior member Kierra Monroe gave her insight on the match, explaining her shock with how well the other team played with each other.
"The match was a really tough competition. I've never seen anything like it. It's rare when you see the whole team playing in sync. It was fun and I always enjoy playing tennis whether I win or lose. Hopefully, we can come for Tupelo again."
The team will face Okolona at home on Monday, April 9 in their last match of the regular season.
Hang on for a minute...we're trying to find some more stories you might like.
About the Writer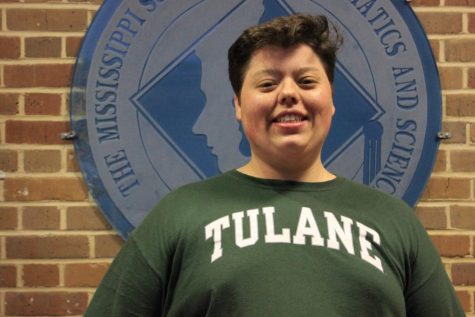 Brady Suttles, News Editor
Brady Suttles, a senior at MSMS hailing from Meridian, MS, is the returning News Editor for The Vision. When he isn't rapidly editing articles and asserting...