MSMS Holds Interest Meeting for Annual Talent Show
On Saturday, April 14, the Mississippi School for Mathematics and Science will host its annual talent show. An interest meeting was held March 27 for all students who were interested in performing in the talent show.
During the interest meeting, MSMS administrators reviewed the rules and regulations of the talent show. All acts competing in the talent show are required to show Ms. LaToya Bledsoe, the Goen Hall Director, as well as one or more Residential Assistant, a small portion of the act's talent to ensure that the act is school appropriate. Students are not allowed to include any sexual content or explicit wording.
Any MSMS student is allowed to participate in the talent show. Acts can be individuals or groups. All acts will be scored the same.
Many students participating in the talent show are very anxious and excited to perform.  
"After attending the meeting, I can't wait to be in the talent show. It sounds like its gonna be a blast and I am very excited to get the chance to show my talent to my peers," Mackenzie Umanzor said.
"I am very excited to be able to perform in front of the school. I have already started preparing my act for the show. I feel like this will be a great opportunity for our students to come together and celebrate the talents and gifts we have as a student body. It will be such a humbling experience to get to witness so much raw talent. It will also be a great way to all get-together, escape the monotony of everyday classes, and just have fun as a school," junior participant Elle Smith said.
Even students that are not going to showcase an act are looking forward to this school event.
"After the meeting, I've heard a lot of kids talking about the talent show. It sounds like its gonna be a lot of fun. I'm looking forward to attending and seeing MSMS students show what they can do," said Taylor Shamblin, a student planning on attending the talent show.
The talent show will be held on April 14 and the MSMS community is encouraged to attend.
Hang on for a minute...we're trying to find some more stories you might like.
About the Writer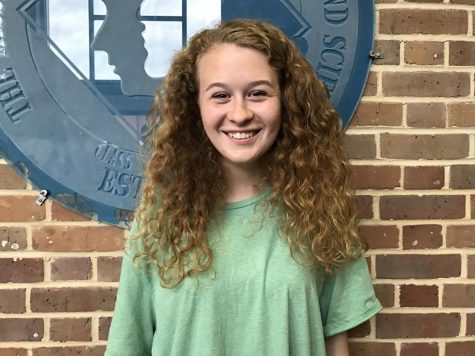 Arin Kelly, Staff Writer
Hey! My name is Arin Kelly. I am a part of the class of 2019 at MSMS. I am a part of the MSMS Vision staff as a staff writer. My favorite past time is...