Senior Spotlight: Gary Nguyen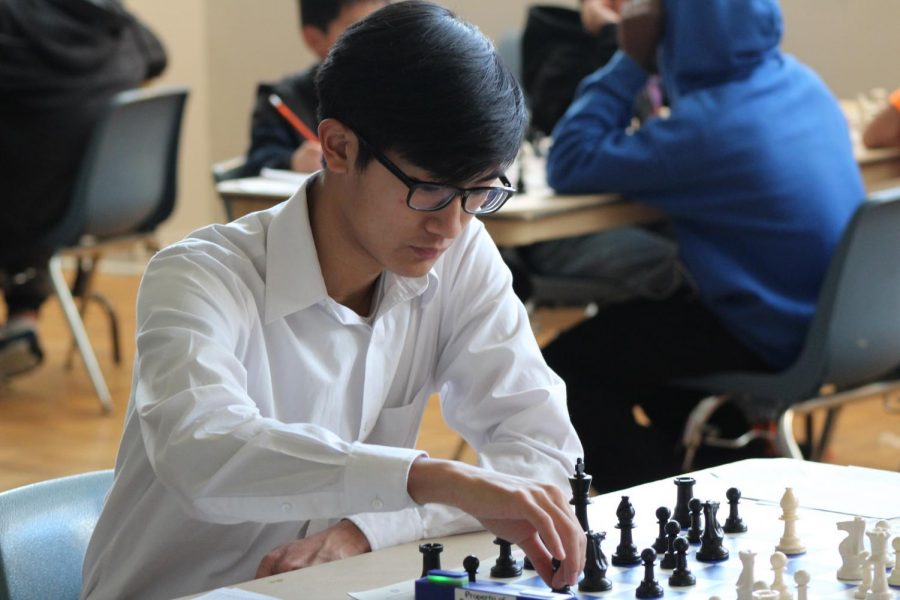 When not studying for his multitude of classes at MSMS, senior Gary Nguyen can be found playing ping-pong at the gym, starting his nth game of chess with his eyebrows furrowed in concentration or indulging in his favorite discovery: the Taco Bell Dollar craving menu.
Nguyen hails from D'Iberville, Mississippi, where he attended D'Iberville High School before coming to MSMS. Nguyen's interests in math and science were obvious even before he came to MSMS.  
"At my home school, my time was mostly invested in being an officer of student council, participating in math and science teams and also building a new chess club," Nguyen reflects. "The two years I spent at D'Iberville High School is where I grew a lot in term of leadership and that has really helped me transition to MSMS."
Like many other MSMS students, Nguyen's decision to come to MSMS was led by his pursuit for academic challenges and success.
"When I first heard of MSMS, I thought that this school was specialized in math and science. That's what really sparked my interest as I felt like it would give me better opportunities because, at the time, that's what really interested me."
Realizing MSMS's "opportunity for excellence," Nguyen certainly embraced his opportunities. With a schedule stocked with a typical MSMS course load, Nguyen tries not to let the academic rigor daunt him by spending his time with friends on errands to Taco Bell and Wendy's or playing a good game of "League of Legends."
While keeping his grades up in class, Nguyen is also the President of Student Government as well as the President of the MSMS Chess club. If there's one thing that peers associate Nguyen with, it is most likely chess.
"Beside the satisfaction completing a game for a hard-earned check-mate… I also see (chess) as a medium for social change to help build a community," Nguyen states. "The classic board game can unite people in surprising ways."
While Nguyen is certainly an outstanding student in the classroom, he is also an active member of the MSMS community.
"When I came here I realized there was much more than just academics here at MSMS. For me, I realized that MSMS was really just about building a community of young scholars that are motivated enough to challenge themselves in search of greater opportunities. That community has taught me a lot of things outside of just academics and leadership."
Nguyen's roommate, senior Aidan Dunkelberg, describes Nguyen as a great friend and studious student.
"Gary's fun to have around and also really sexy…Being Gary's roommate, I can safely say that his alarm is the most annoying sound you'll ever hear, he's a loud breather, and he occasionally snores," Dunkelberg observes. "He's also pretty forceful. He kind of moved in (my room) and didn't leave. I mean I like having my own room, but I didn't care."
When asked about his future plans, Nguyen laughs nervously. With college less than a year away, like every senior, Nguyen is anxious but also excited for the future. He plans to major in electrical engineering with an emphasis on sustainable development.
"10 years from now I see myself as a growing entrepreneur with a background in electrical engineering who is focused on energy and sustainable future, perhaps a part timer researcher with an ultimate goal of returning to Mississippi to be a part of a movement to help transition our state towards renewable energy."
About the Contributors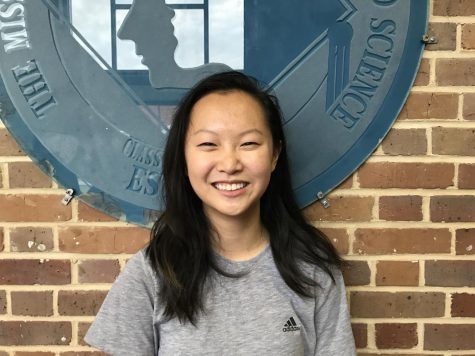 Helen Peng, Editor-in-Chief
Helen Peng, a senior from Starkville, MS, is the Editor-in-Chief for The Vision. In her spare time, Peng eats oranges at the library, draws random people,...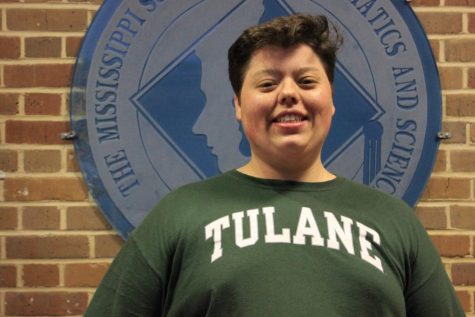 Brady Suttles, News Editor
Brady Suttles, a senior at MSMS hailing from Meridian, MS, is the returning News Editor for The Vision. When he isn't rapidly editing articles and asserting...