Guest Speaker Dr. Alex Evans Delivers Stellar Presentation
On Feb. 27, the MSMS Astronomy Club welcomed Dr. Alex J. Evans, a graduate of MIT and researcher at the University of Arizona's Lunar and Planetary Laboratory, on campus to speak about his research on the terrestrial (or rocky) planets of the solar system: Earth, Mercury, Mars and our moon.
"Now, I know the moon isn't technically a planet, but just bear with me when I call it that," Dr. Evans joked at the beginning of his presentation. "It's much easier to say than 'planetary body.'"
Even though the presentation took place shortly after the juniors' grueling ACT and during the seniors' free day, seats in Shackleford Auditorium were decently filled by members of the astronomy club and curious students. The lights were dimmed and the stage illuminated by Dr. Evans's meticulously assembled presentation. Dr. Evans blasted through the slides with an intensity comparable to that of a rocket launch, narrating with confidence and charisma, and explained past research on determining the composition of rocky planets through seismology, gravity, magnetism and magma flow. Overall, students and faculty seemed to feel that Dr. Evans's presentation was largely comprehensive.
"I spoke to Dr. Odom about Dr. Evans," said senior Aidan Dunkelberg, a member of the astronomy club, "and he seemed to have a favorable impression of him, which is not common for Dr. Odom."
"Despite not having a formal background in astronomy, [I thought] Dr. Evans's talk was understandable and informative," senior Sydney Matrisciano stated. "It progressively got harder, though his PowerPoint skills are phenomenal. He has a knack for conveying his natural humility and passion for terrestrial planets to his audience."
Astronomy Club Co-President Griffin Stewart agreed with Matrisciano that Dr. Evans's presentation was not "the typical focus of astronomy."
"I thought his presentation was refreshing and informative," Stewart continued, "not fixating on stars or galaxies."
Hang on for a minute...we're trying to find some more stories you might like.
About the Contributors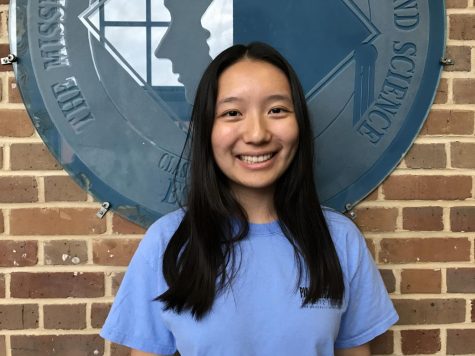 Victoria Gong, Managing Editor
Victoria Gong, a senior at MSMS hails from Vicksburg, MS, is the Managing Editor of The Vision. When Gong isn't organizing articles for The Vision, you...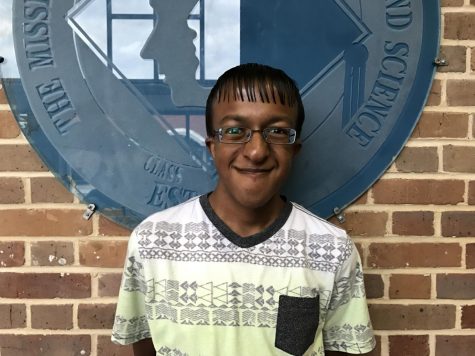 Dev Jaiswal, Copy Editor
Hello everyone! My name is Dev Jaiswal,  and I am from the beautiful town of Louisville. I love anything that has to do with food, languages, words, computers,...