Lady Waves Fight Final Battle in Playoff Loss
An exceptional season drew to a close for the Lady Waves in a 2-0 loss at South Pontotoc High School on Monday, February 5.
Even before the two teams kicked off, the main story for players, coaches and spectators alike quickly became the muddy state of the field.
"We started slow, and the field was basically a muddy sponge-like mess. I'm told it reminded some players of a tremendous bacterial culture from Dr. Odom's lab," Coach Chuck Yarborough shared.
"The game was rough. We got out there and were immediately psyched out by the field and the bad attitudes of the other team," senior Reagan Conner added.
Within the first half hour of the game, two goals had been scored on the Lady Waves.
"We gave up a goal on a free kick from about twenty yards out, and then had a break down that allowed them to sneak another one in," Yarborough said. "After the first twenty minutes, we settled down and played a solid match the rest of the way.
Captain Sara Kostmayer shared a similar opinion. "It was definitely a challenge because of the travel and the condition of the field. The girls were initially pretty nervous, but after the game settled we all pulled together and played the better team," Kostmayer said.
Senior goalkeeper Gabby Kennedy had an impressive performance with eight saves in goal.
 "It was a tough loss, but I think that we really worked hard as a team. This season has been great because we have all been able to work so well together, which is pretty special when only playing one season as a team," Kennedy said.
The Lady Waves finished their season with a final record of 9-4-1, a clear indicator of their successes throughout this past season. The team's achievements were largely due to the collaborative nature of its athletes.
Senior Reagan Conner noted, "The season was great and a big turn around from last year. The team truly worked well together and created an overall fun environment. Overall, it was a fun game to watch, but it just had a bad ending."
 "This team displayed the kind of collaboration, tenacity and spirit that contributes to successes throughout life. We enjoyed successes on the field and overcame adversity to do that. Most importantly, I know they learned great lessons this season they'll take with them from here on," Yarborough added.
He voiced a sentiment that seems to be shared by everyone involved with the team when he said, "While we didn't get the result we hoped for, I was proud of how the girls kept working hard until the final whistle."
Hang on for a minute...we're trying to find some more stories you might like.
About the Contributor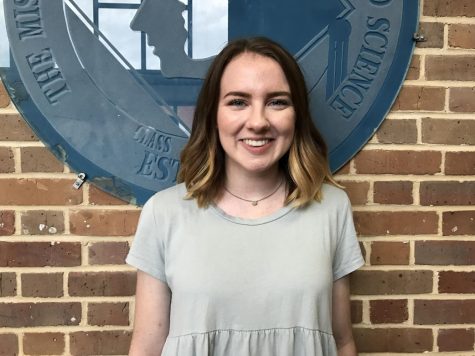 Keely Brewer, Photography Editor
Hey! My name is Keely Brewer and I am a senior at MSMS. I'm a Photography Editor for the Vision. I'm also a part of Photography Club, Film Club, Forgotten...