Math Modeling Competition Results Released
The High School Mathematical Contest in Modeling, or HiMCM, released its results late-January.

William Johnson, Leah Pettit, Victoria Gong and Connor Chitmon took the math-modeling class last semester, taught by Dr. Philip Benge. Their team earned Finalist status, ranking in the top 7% of all teams. A team composed by Gary Nguyen, Lori Feng, Hamilton Wan and Michelle Luo received Meritorious status, ranking within the top 20%. Caitlin Jordan, Peter Nguyen, Danail Dimitrov, and Noah Hinton's team were Successful Participants.
The competition began the morning of Nov. 10, ending thirty-six hours later on Nov. 11.
"
"When they say it's a thirty-six-hour competition, they mean it's a full thirty-six-hour competition,""
— Caitlin Jordan
 "When they say it's a thirty-six-hour competition, they mean it's a full thirty-six-hour competition," said Jordan as she recalled bringing a box of one hundred K-cups and a giant jug of creamer to Dr. Benge's classroom.

Wide awake from dozens of cups of coffee, students worked on the HiMCM problem of designing a drone light show. This competition required students to problem-while considering real-life constraints. Some of the issues the groups had to think about were places that they could place their light show, state the ideal weather for their show, and regulations. As part of the problem, the students had to design drone formations in three shapes: a dragon, a Ferris wheel and a design created by the group. Every detail had to be described mathematically and reported in a paper to be sent to the judges after the thirty-six hours were up.
The Meritorious and Finalist teams were invited to compete in the five-day long International Math Modeling Challenge to take place later this spring. Participation in the IMMC will remain up to the contestants to decide.
Hang on for a minute...we're trying to find some more stories you might like.
About the Writer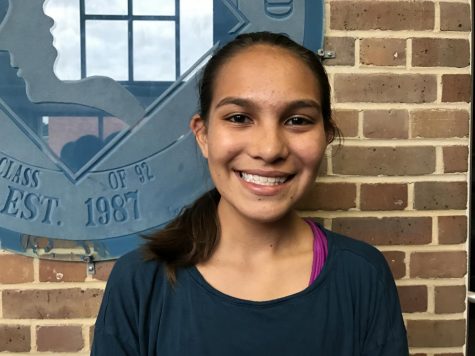 River Gordon, Staff Writer
I'm River Gordon, and this is our newspaper. I'm here with my old man, Yousef and my teacher Mr. Richardson-. Everything in here has a story and a price....