Movies to Look Forward to in 2018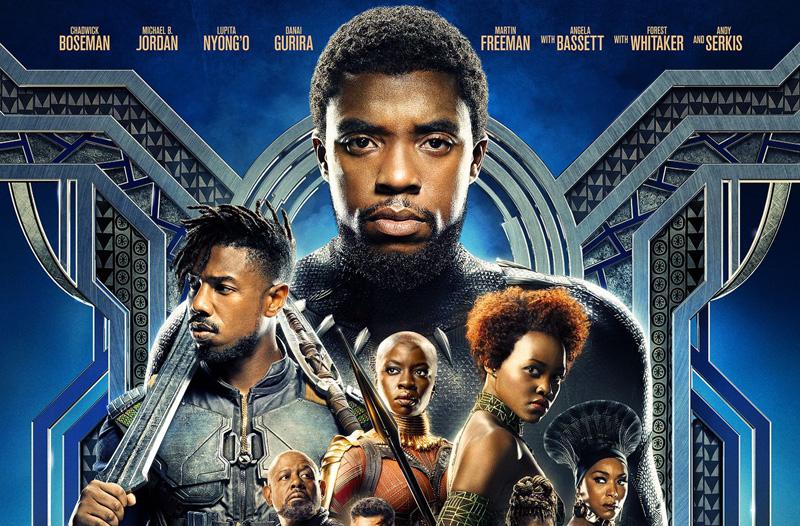 A month of 2018 has already passed and with it, some excellent new movies. On Jan. 5, "Insidious: The Last Key" was released, starring Lin Shaye, Angus Sampson, Leigh Whannell, Spencer Locke, Caitlin Gerard and Bruce Davison.  On Jan. 26, the final installment of the Maze Runner Series, "Death Cure," was released. The year has just started and there are many more movies to come. Some are completely new and some are continuations of past favorites.
"Black Panther"
"Black Panther," starring Chadwick Boseman, Michael B Jordan, and Andy Serkis, is coming out on Feb. 16. After T'Challa was introduced in "Captain America: Civil War," he returns to Wakanda, an isolated, technologically advanced nation in Africa, as king. He is pulled into a problem with his old enemy, bringing Wakanda and the world into risk. This movie has a mostly African-American cast, making it one of the first Marvel movies of its kind. However, like everything else in this day and age, it comes with a lot of controversy with hashtags all over social media stating #DCOverMarvel and #BringDownDisney. This was quickly taken down by the Facebook administration and many Marvel fans are greatly anticipating the opening of the movie.
"Tomb Raider"
"Tomb Raider" is being released on March 16, starring Alicia Vikander, Walton Goggins and Daniel Wu. The movie is based on the game franchise, Tomb Raider or Lara Croft. "Tomb Raider" follows the story of Lara Croft, a very independent young lady. Her father, an adventurer, vanished when she was just a teenager. Now, she is a 21-year-old working as a bike courier and taking random college courses, just making enough to get by. As she has grown older, she wants to find the truth of her father's disappearance and starts with his last-known location: a mythical island that should be off the coast of Japan. Getting to the island is extremely dangerous and the land itself is very horrendous. Lara faces a lot of hardships in her path to find her father, showing that love can make anyone do anything.
"Ready Player One"
"Ready Player One" is based on the novel of the same title by Ernest Cline and is being released on March 29. The movie stars Tye Sheridan, Olivia Cooke, Ben Mendelsohn, T.J. Miller, Simon Pegg and Mark Rylance and is produced and directed by Steven Spielberg. Set in 2045, Wade Watts is a teenage boy from Columbus, Ohio who frequently visits the virtual reality world called OASIS. When the creator of OASIS, James Halliday, dies, the company releases a previously recorded video of him stating that the Easter Egg is hidden in the game. Whoever finds it first gains the full ownership of OASIS and the $500 billion fortune. A competing company, IOI, employs thousands of players to find the Easter Egg first. Wade competes with all his heart to find the final treasure. The need for escape reality is at its highest point in this setting because of the changes the Earth has gone through, including the large increase in population, pollution and climate change.
"Incredibles 2"
"Incredibles 2" is being released on June 15 and features Holly Hunter, Craig T. Nelson, Sarah Vowell, Samuel L. Jackson and John Ratzenberger. This movie takes place right after the first movie released in 2004. The Parr family is trying to maintain a normal life and at the same time, Helen Parr, Elastigirl, is fighting crime. Bob Parr stays home watching the children, Violet, Dash and Jack-Jack. They all combine their powers with Frozone to fight a new villain. The continuation of a childhood favorite is bound to bring back many memories of "Incredibles" and bring many moviegoers to the theatre.
"Deadpool 2"
"Deadpool 2" is to be released on May 18, featuring Ryan Reynolds, Morena Baccarin, T.J. Miller, Leslie Uggams, Brianna Hildebrand, Stefan Kapičić, Zazie Beetz, Josh Brolin and Jack Kesy. There is not much known about the plot of the movie, but it is known that Deadpool fights ninjas, the yakuza and canines on his new adventure. The trailer for the movie does not include many clips of the actual movie, but clips of Deadpool acting like Bob Ross. This movie is bound to gain a lot of laughs and viewers who were greatly entertained by the first.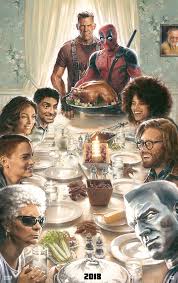 Going to the theatre to watch new movies with family and friends has been a tradition for years and will be a tradition for many more to come, as long as movies like these continue to be created and entertain their growing audience.
About the Contributor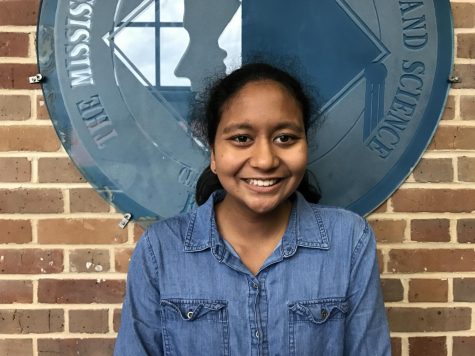 Likhitha Polepalli, Staff Writer
Hello world! I am Likhitha Polepalli and currently a junior at MSMS. I came from Northwest Rankin High School in Flowood, Mississippi.  I enjoy listening...