MSMS Language Students Celebrate With Christmas Concert
The foreign language students of MSMS impressed their peers and provided festive joy to their community through a Christmas concert.
Each class sang carols and festive hymns in their respective languages. Each song held a special reverence to the language it was sung in, such as the traditional German Christmas song "Oh Tannenbaum," arranged by Ernst Gebhard Salomon Anschütz, and the Spanish classic "Feliz Navidad," penned by Puerto Rican singer-songwriter, José Feliciano. Many other songs were performed; some Latin students cheered in togas while Russian students performed in kokoshnik and sarafan. Regardless of the attire, it was an eye-opening, incredible experience for all who came.
The students that performed in the concert practiced arduously for the event. "I prepped for the Christmas concert by singing every day in French class and going to practice the week beforehand," said French student Lane Hughes.
This practice clearly paid off in the eyes of the audience. MSMS junior and audience member, Maria Kaltchenko, says her favorite part of the performance was "the Russian concert because the minute details, including the little 'flaws,' were just so endearing."
Kaltchenko says if she could describe the concert in three words, they would be, "dynamic, comedic and uniting."
Members of the Columbus community and MSMS parents were also enthralled with the production. Columbus community member, Dr. Adam Smith, says his favorite part of the concert was "hearing the different languages in action." He especially loved hearing "Silent Night" sung in each language (a verse was sung in German, French, Latin, Spanish, Finnish and English, respectively.)
Dr. Smith was also was eager to include that if he was to describe the concert in three words, his would be, "So much fun!"
MSMS students and teachers were extremely proud of this year's performance and everyone looks forward to next year's.
Hang on for a minute...we're trying to find some more stories you might like.
About the Contributors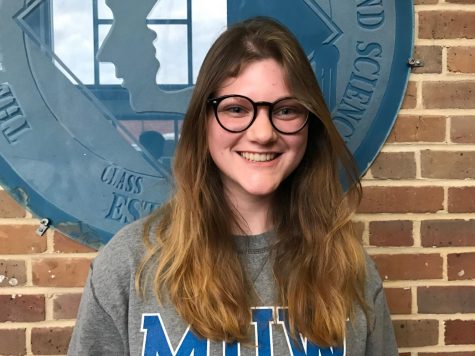 Elizabeth Smith, Staff Writer
Hello! My name is Elizabeth Smith and I am in the MSMS graduating class of 2019. I love to read, promote self health and environmental protection, and...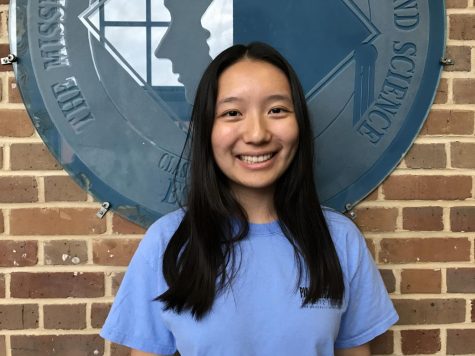 Victoria Gong, Managing Editor
Victoria Gong, a senior at MSMS hails from Vicksburg, MS, is the Managing Editor of The Vision. When Gong isn't organizing articles for The Vision, you...