MSMS Foundation Kicks of Holidays with Giving Tuesday Campaign
On the Tuesday after Thanksgiving, November 28, the MSMS Foundation directed its focus towards the "spirit of giving" strongly associated with the holidays and began promoting their latest fundraising campaign. The MSMS Giving Tuesday Campaign aimed to raise money for many of the foundation's overarching initiatives, including waiving room and board fees and supporting school projects.
The MSMS Foundation was founded in 1989 and recognized by the IRS in 1990. The organization became revitalized in 2008 following the passage of HB 513, which required MSMS students to pay $1,000 towards room and board fees. The main goal is to ensure all students have an equal chance at attending and enjoying their academic pursuits at MSMS.
The Foundation websites delineates that, "the goal is to grow the Foundation to be able to support not only students affected by the Legislature initiative, but continue to assist the school as needed."
On #GivingTuesday, familiar social networking service Facebook announced its plan to match all donations of up to two million dollars for U.S. nonprofit fundraisers signed up on the website, in partnership with the tech-savvy philanthropy organization, the Bill and Melinda Gates Foundation. Donation matching began at 7:00am CST and continued until two million dollars of matched donations were reached.
Kassie Brooks, Director of Operations for the MSMS Foundation, originated and organized the #GivingTuesday campaign. She states, "it was a great way for supporters to potentially double their donations. So we wanted to take full advantage of this opportunity."
She continues, "the response was amazing, as always with our dedicated supporters. We raised a total of $26,972, and an additional $550 from the match. There was such a huge response to support nonprofits on Giving Tuesday that the $2 million in matching funds was reached almost immediately. So we are very thankful to have received that amount out of all the many nonprofits who participated."
In a post on the MSMS Foundation Facebook account, the foundation expressed, "we would like to thank and congratulate all of our awesome volunteers and supporters who were able to double your donations by supporting our #GivingTuesday campaign today!"
In addition, the foundation issued the following statement:
"We truly appreciate each of our supporters."
Cindy Henderson, alumna of the class of 1995 and president of the MSMS Foundation Board, assisted in coordinating the fundraising efforts.
She states, "the wonderful champions who set up fundraisers on the MSMS Foundation Facebook page were largely MSMS Alumni. Donations to those fundraisers included a mix of MSMS Alumni, parents, parents of MSMS Alumni, and friends."
The MSMS Foundation plans to allocate raised funds towards the Excellence Campaign, which aims to further programs that provide "an opportunity for excellence" for Mississippi students, which follows the MSMS motto.
Brooks explains, "the funds raised on Giving Tuesday went to the Excellence Fund.  The Excellence Fund is used to fund areas with the most immediate need. Some examples for this fund include the purchase or repair of laboratory equipment, sponsoring students on summer research projects, renovating computer labs, purchase of textbooks, as well as program support."
Henderson adds, "some funds are kept to pay for things that come up during the year like student trips, summer research support, room and board fee assistance, etc."
The MSMS Foundation #GivingTuesday Campaign was a resounding success.
Brooks expressed her appreciation of all who contributed, saying, "As always, we are truly grateful for the amazing and dedicated supporters that are always attentive and responsive to the Foundation when we have a specific call to action. We appreciate each and everyone for their dedicated time and resources."
Henderson, as well, commented on the outpouring of support and donations on Tuesday.
"The MSMS Foundation is thrilled to serve MSMS and the MSMS Family. We really appreciate MSMS student's interest in what we're doing. Remember, you can help the MSMS Foundation even if you don't have funds to donate right now. Social media gives all of us the opportunity to help spread the word about opportunities to help the school. You can like the MSMS Foundation on Facebook and keep up to date on what we're doing."
Hang on for a minute...we're trying to find some more stories you might like.
About the Writer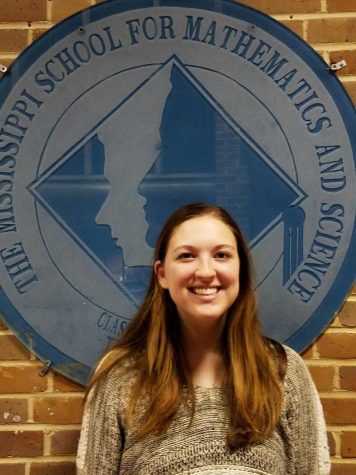 Hayden Stokley, Student Life Editor
Hi! I'm Hayden Stokley, The Vision's Student Life Co-Editor. I'm a senior from Laurel, Mississippi, who loves writing. I'm active in the MSMS Mock Trial team, Photography Club, Yearbook Club, and French Club. I'm interested in pursuing a career in law where I can represent the voices of my community. For now, I'm enjoying doing that same thing as a member of The Vision staff!