Student Spotlight Shines on Gabby Kennedy
Gabby Kennedy is a senior from Brandon, Miss. who attended Puckett High School before coming to MSMS. She is the co-president of S.A.D.D. and Young Independents, and has also been a senator in the Student Government Association  for the past two years. She also is a member of Interfaith, the Astronomy Club, the Film Club, and the Lady Waves soccer team.
Gabby is active in many things around the school, but her passion is in organizations outside of the school. She is a National Youth Ambassador for the Campaign For Tobacco Free Kids, where she does lobbying work, policy work, and speaking at conferences to youth. On the state level, she works with Generation Free, which is a youth led advisory board that plans conferences and speaks about anti-drug and tobacco related things around the state.
The most defining point in her life was when she able to speak to her school board about tobacco related problems that were occurring at the school.
"A lot of coaches gave baseball players their first dip, so I was able to talk to my school board about that. That was the first time that I ever actually spoke out about something that I was passionate about," Kennedy said.
Before being a part of Generation Free, it was, to her, a way she could get a scholarship, but that defining moment showed her how important educating youth on tobacco and drugs was, leading her to where she is today.
Another important moment in her life was coming to MSMS.
"It's definitely made me open to new ideas. Coming from a such a small town everyone is pretty close minded, but then coming here everyone is so open and kind to each other. I think that the community is what makes MSMS so great."
Another big factor that has impacted her has been the classes offered at MSMS. She discussed how she would never have the opportunity to take some of her favorite classes at her old school. Her favorite classes at the school so far have been Genetics, Contemporary Literature, and Cell Biology.
Someone that inspires Gabby a great deal is Jacqueline Kennedy, former First Lady of the United States.
"She is a classy lady who did a lot for her community. She is a pretty wise woman who handled herself very well in the White House," Kennedy said.
Gabby thinks that Lady Kennedy is a great person to look up to and aspire to be. She did a lot for the United States which is very admirable to her.
For the future, Gabby plans to go to medical school, but she is also thinking about majoring in public policy. She states that she plans to go wherever the wind takes her for college.
Hang on for a minute...we're trying to find some more stories you might like.
About the Contributors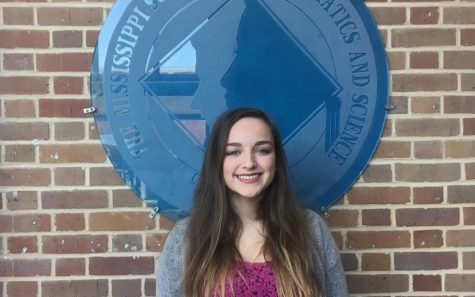 Alexz Carpenter, Social Media Editor
Hello! My name is Alexz Carpenter and I am Social Media Editor for The Vision. I am from Laurel, Mississippi, and I used to attend Northeast Jones High school. This is my second year doing journalism at MSMS, and my passion is focused on the media side of things. Aside from journalism, I love to...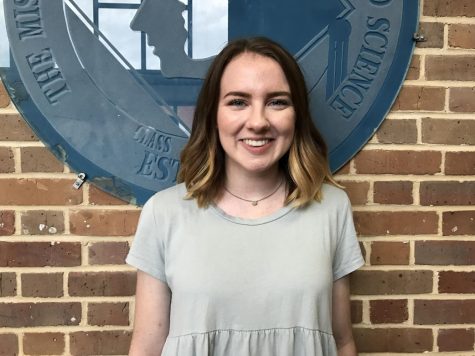 Keely Brewer, Photography Editor
Hey! My name is Keely Brewer and I am a senior at MSMS. I'm a Photography Editor for the Vision. I'm also a part of Photography Club, Film Club, Forgotten Stories, Yearbook Club, and Astronomy Club. I also really love reading!