"Thor: Ragnarok": A Colorful Change of Pace for Marvel
In recent years, I have grown tired of the standard Marvel movies. The overly-serious plots, the unreasonably dark overtones and the genuinely dim and gritty tropes have been overused. I am sick of it. This edgy culture of film has dominated the modern box office, and I am sad and disgusted. This edginess can be seen in "Man of Steel's" unnecessary darkness. I wish this trend would stop. I need this trend this stop. It has ruined so much potential in so many different instances.
Yet, here comes "Thor: Ragnarok." A breath of fresh air in this tired Marvel cinematic universe, which aims to not only begin a new direction for Marvel movies but also provide one of the most creative and appealing movies the studio has released in years. As the third stand-alone movie of a series which I had honestly hated for not only a lack of direction but also a distinct lack of chemistry between the actors, specifically Chris Hemsworth and Natalie Portman. "Thor: Ragnarok" has fixed many of the problems that the previous movies possessed, having a likable and smooth cast along with a new more comedic directions for the movies. This not only gives "Thor: Ragnarok" a distinct feel as opposed to other films in the universe but finally cements Thor's identity in his universe. Like "Guardians of the Galaxy," I truly felt like I was watching a live-action comic movie, equipped with all the little quirky references and odd moments.
"Thor: Ragnarok" is hilarious. Director Taika Waititi has brought about his signature comedy into the Thor universe, and it very welcome. The stark contrast between the often dull Thor to his oddball companions provides the majority of this comedy, and it is brilliant. In these Thor movies, Waititi has recognized something that all of us have thought all along: the Thor films are crazy, and this is mainly where the genius of the film arises. This film never takes itself too seriously, and it continually makes punchlines about this fact. This self-realization and self-mocking is incredible, and it really allowed me to enjoy the film in ways I did not expect. The movie that Wait It has injected some of his near-parody humor, and this only further separates "Thor: Ragnarok" from its predecessors and competition. It's unique, and that's something very few of Marvel's movies can claim in the entire scheme of superhero movies.
"Thor: Ragnarok's" cast is great. Many cameos make their appearance in this film, and it is very welcome. The likes of Dr. Strange to Hulk appear in this film, and they are brilliant. This iteration of Hulk is, by far, the best, with his ability to speak only adding further comedic depth to the movie. Ruffalo is superb in his depictions of both actual Hulk and Bruce Banner, and Cate Blanchett provides enough "oomph" and attitude to serve as an incredible Hela. Benedict Cumberbatch called back to his incredible Dr. Strange depiction, picking up exactly from where he left off.
"Thor: Ragnarok" sets a new standard for the franchise and the rest of the Marvel Cinematic Universe, providing a comedic and colorful adventure that has sorely been missed in Marvel's lineup. Hopefully, this may spell the end of Marvel's "edgy" phase. 91%
Hang on for a minute...we're trying to find some more stories you might like.
About the Writer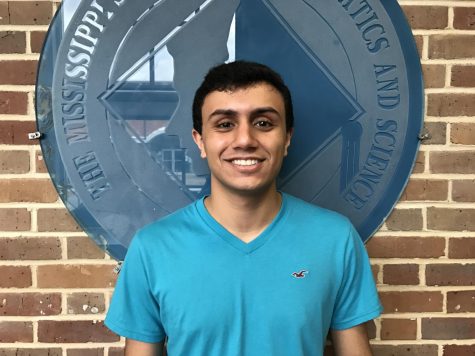 Yousef Abu-Salah, Co-Editor-in-Chief
My name is Yousef Abu-Salah, and I'm Co-Editor-in-Chief of The Vision. Aside from writing and editing articles, I really enjoy programming, exploring...