Mathletes Round it Off During 36-hour Math Competition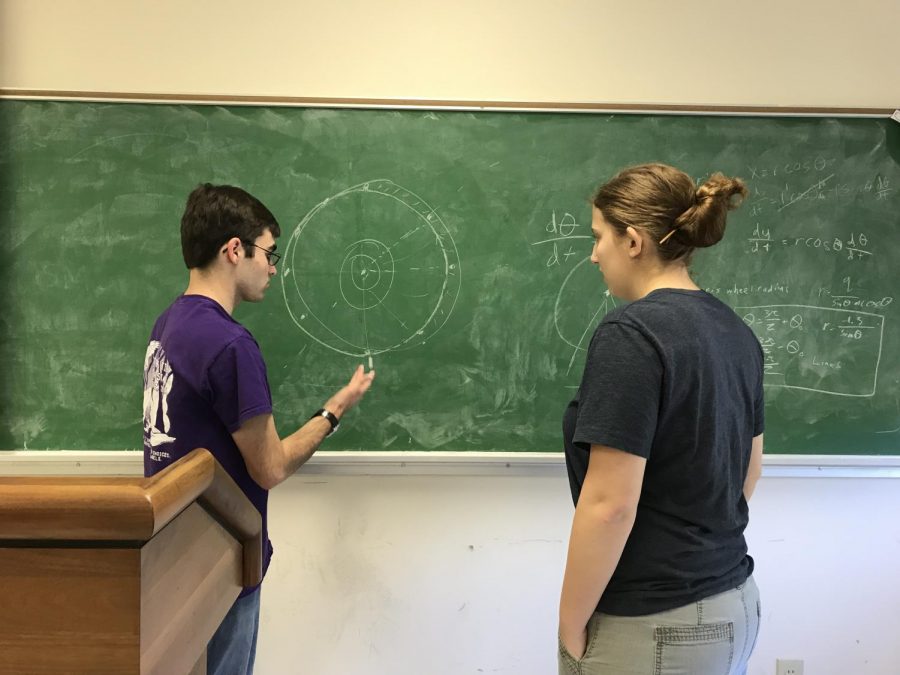 On the fateful fall day of Friday, Nov. 10, ten MSMS mathletes arrived at Hooper at 8:00 a.m. sharp to begin the first hour of the 36-hour long math modeling competition. While barely an hour of math is pure torture for a typical student, leave it to MSMS student participants to spend 36-hours straight doing math.
The High School Mathematics Contest in Modeling, otherwise known as HiMCM, is a 36-hour competition where a group of up to four students write a potentially 30-page report addressing one of the two given problems. Any inanimate sources, such as past research paper or articles, could be used to help solve these problems as long as they referenced it.
"Students use their knowledge and creativity to solve large, complex problems and write a technical paper about their results in 36 hours," said teacher sponsor Dr. Phillip Benge. "It was interesting to watch how the students attacked the problem. All teams at MSMS chose the same problem, however they approached and solved the problem in their own unique way. "
While one may assume that this contest is your fill-in-the-blank or multiple-choice math test, HiMCM actually uses real-world situations that highlight math's applicability to, daresay, make it more interesting.
"Having spent the last four  or so years preparing for test style competitions was definitely a huge paradigm shift," junior Hamilton Wan stated, "but I did enjoy it."
"The problem that we chose was about designing an aerial light show," stated senior Gary Nguyen. "I've never really thought about how managers put together an entertaining drone light show, so it was definitely a fun learning experience."
MSMS also participated in HiMCM last year, and some students had mixed feelings about it.
"I hated it," senior Kevin Liao definitively expressed after reflecting on last year's experience.
This year, the feelings of exhaustion haven't changed much.
Two hours into competition, junior Victoria Gong reported, "I think half of us have already given up… We are solving related rates of change with a squeaky piece of chalk."
"It was very challenging. Compared to other math competitions, it was much longer and a lot more torturous," Gong concluded after the competition. Gong added, "Dr. Benge will have our heads once he reads this paper."
Other students, however, had a more positive view on it.
"Last year we went into the competition primarily excited over the thought of getting to sleep overnight in Hooper," Nguyen reflected. "But this year, we made sure to be a little more prepared."
Even Wan, who was four hours away touring with Sites and Sounds, showed pure dedication by communicating with his group through constant video calls using Google Hangouts.
"It was fun," Wan expressed. "It kind of gave me a headache and it was definitely hard to work via Google Hangouts 200 miles away from the rest of my team, but I enjoyed it."
Despite mixed feelings of exhaustion and excitement, participating students Victoria Gong, William Johnson, Leah Pettit, Conner Chitmon, Lori Feng, Hamilton Wan, Gary Nguyen, Michelle Luo, Peter Nguyen, Danail Dimitrov, Caitlyn Jordan and Noah Hinton all successfully survived a day and a half of pure math.
About the Contributors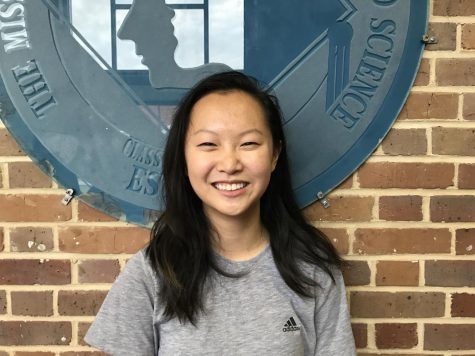 Helen Peng, Editor-in-Chief
Helen Peng, a senior from Starkville, MS, is the Editor-in-Chief for The Vision. In her spare time, Peng eats oranges at the library, draws random people,...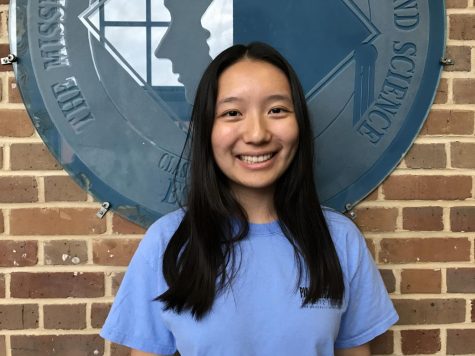 Victoria Gong, Managing Editor
Victoria Gong, a senior at MSMS hails from Vicksburg, MS, is the Managing Editor of The Vision. When Gong isn't organizing articles for The Vision, you...