Teacher Spotlight: Mrs. Shae Koenigsberger
Welcome to the MSMS teacher spotlight where this week the light shines on one of the many phenomenal instructors at MSMS, Mrs. Shae Koenigsberger, also known as Mrs. K by her students.
Koenigsberger was born in Tupelo, Miss. and lived in Lee County for 25 years, with the exception of her attendance at Mississippi State University. Originally, when Mrs. K married her husband Blake Koenigsberger, she tried to get him to change his surname. "I tried to get him to take my maiden name 'Pate,' but that didn't work," Koenigsberger said. Once Mrs. K married her husband, she moved to Columbus, and since then, they have been together for 9 years. She is the proud mother of a 3-year old son, Kole Koenigsberger, and the co-owner of two cats named Lucy and Loretta.
Mrs. K's love for teaching sprouted from her very educated teddy bears. "As a child, I loved to play school with my teddy bears. I did this even up to middle school, although I would not let my friends know," Koenigsberger reminisced. She had loved the idea of demonstrating concepts that she had studied even if it weren't particularly mathematics.
Despite her passion for teaching today, Mrs. K entered college as an accounting major. "Many people told me that I shouldn't be a teacher because I would never make that much money, so I settled for accounting as a freshman major," Mrs. K expressed. A turn of events from her "boring" path occurred, and it had impacted her major and ultimately, her life. "I took 'Business Calculus' and absolutely fell in love with Calculus, and I knew that I wanted to teach others about Calculus," Mrs. K expressed. Upon taking the course, Mrs. K changed her major to Mathematics Education and graduated with a Bachelor of Science from Mississippi State University. Two weeks after graduation, she enrolled in graduate school, receiving her Masters of Science in Mathematics Education in an impressive one year– a notable feat considering that the average full-time student takes approximately two years to receive his or her master's degree.
Mrs. K has been working at MSMS for six years and has taught high school mathematics for 12 years. While at MSMS, she believes she has grown tremendously as a professional educator. "I have learned different techniques to demonstrate mathematical ideas to gifted students. I have also grown professionally by gaining the courage to present and share ideas with other teachers, even training teachers during the summer," Koenigsberger said. Mrs. K attributes her cultivation as a teacher to the countless opportunities available to her, such as the MSMS students she has encountered.
By the end of her lifetime, Mrs. K hopes to have received her Doctorate of Philosophy in mathematics education and the ability to run a half-marathon. To students of MSMS who are preparing to enter the real world, Mrs. K offers her valuable words of wisdom: "Learning never ends, even after graduation. Take many opportunities to learn new things. Take risks that will challenge you to explore new ideas," Mrs. K said.
Hang on for a minute...we're trying to find some more stories you might like.
About the Contributors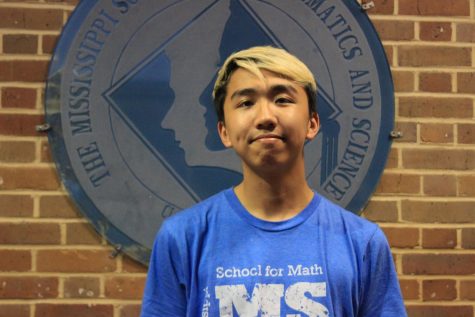 Peter Nguyen, Entertainment Editor
Peter Nguyen is a senior at MSMS, and he is the Entertainment Editor of The Vision. In his spare time, he enjoys testing out his skills in the kitchen,...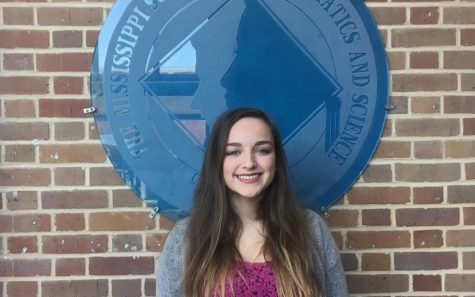 Alexz Carpenter, Social Media Editor
This is Alexz Carpenter. She is the Social Media Editor for The Vision. She is from Laurel, Mississippi, and previously attended Northeast Jones High school....