Start to "Finnish" With Linear Algebra Study Group
The Finnish Club/Linear Algebra Study Group, a new MSMS organization that has caused much consternation among students, held its first meeting on Monday, Oct. 23. The student-run organization was created and is led by two seniors, William Johnson and Leah Pettit. The club is sponsored by Mrs. Pierce, a foreign languages teacher, and Dr. Benge, a teacher from the math department, simply because the same students who are taking Linear Algebra with Dr. Benge next semester were interested in forming a new language club. To kick off the year, the club began its first meeting by discussing its agenda for the future.
The schedule will begin with a celebration of the Finnish New Year, during which club members will melt horseshoes and drop them into buckets of cold water, forming an irregular shape that tells their fortune. There will also be a mobile phone throwing contest and a bug squishing contest, all of which are Finnish traditions. During the meeting, Johnson and Pettit mentioned that members who attend 70 percent of future meetings may receive a Finnish student cap to represent their "graduation" from Finnish Club.
Currently, none of the members of the club speak Finnish, but Johnson and Pettit do plan on immersing the group in the language and culture.
"Finland is such linguistically unique country," Pettit expressed. "Plus, it has an amazing education system and is really known for its engineers."
Junior Hamilton Wan is enthusiastic that he joined the club and is excited about learning Finnish because he believes it is an "interesting language."
The club's officers are also modeled after the Finnish government, which consists of a president (who, according to William, "does absolutely nothing") and 15 ministers. Each of the four officers holds three or four minister titles because electing 15 club officers, as indicated by Pettit, "would be way too complicated."
Pettit and Johnson wrapped up the meeting by playing a math game with the rest of the club using the Finnish numbers, staying true to the second half of the club's name.
The Finnish Club/Linear Algebra Study Group plans to meet every Thursday from 8:30 to 9:30 p.m.
Hang on for a minute...we're trying to find some more stories you might like.
About the Contributors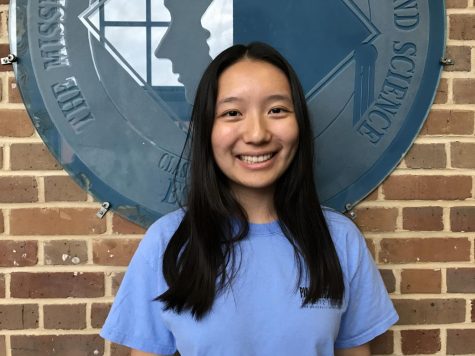 Victoria Gong, Managing Editor
Victoria Gong, a senior at MSMS hails from Vicksburg, MS, is the Managing Editor of The Vision. When Gong isn't organizing articles for The Vision, you...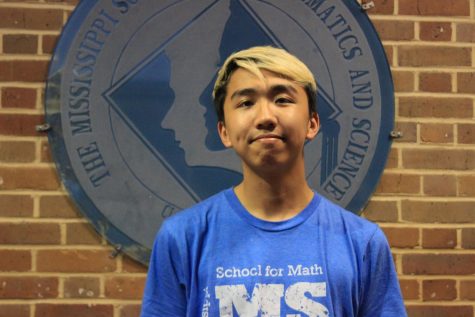 Peter Nguyen, Entertainment Editor
Peter Nguyen is a senior at MSMS, and he is the Entertainment Editor of The Vision. In his spare time, he enjoys testing out his skills in the kitchen,...