Teacher Spotlight: Ms. Julie Heintz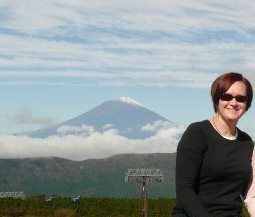 All of you probably recognize Ms. Julie Heintz and her iconic flag-filled classroom — either because you're in one of her classes and must suffer through a notorious Position Paper™ about every two weeks, or you recognize her as the sponsor of the England-Ireland-Wales spring break trip — since Ms. Heintz has been here at MSMS for 15 years, making her one of the longest-serving faculty members.
Before she became a teacher at MSMS, Ms. Heintz taught at a private school in Connecticut, a boarding school in Minnesota, a small public school in Iowa and completed her student teaching in San Antonio. "All of the different schools have added to my overall teaching knowledge and experiences," said Heintz, who suggested that all the moves also widened her perspective on the country.
Heintz obtained her BS in History and Political Science from Iowa State University and her BA and MA in history from the University of Northern Iowa. "At one time I thought my future was to become a lawyer," Ms. Heintz said, "but ultimately my love and passion for history led me to teaching."
Heintz's experiences from traveling to a total of 22 countries has also led to some intense stories in the classroom. "Studying the Holocaust in Poland and standing at the gates of Auschwitz, studying Buddhism at a temple in South Korea, visiting the Acropolis of Athens or climbing The Great Wall are all unique events of my life that add to my teaching and what I share in my classes," Heintz said. "Taking students on travel tours and seeing their eyes light up as they view the Eiffel Tower or their recognition of the ultimate sacrifice as we walk through the Normandy Cemetery are events that I am proud to experience with my students."
Heintz's enthusiasm for life is evident in the advice she gives MSMS students (via a quote by Jennifer Lee): "Be fearless in the pursuit of what sets your soul on fire."
Hang on for a minute...we're trying to find some more stories you might like.
About the Contributors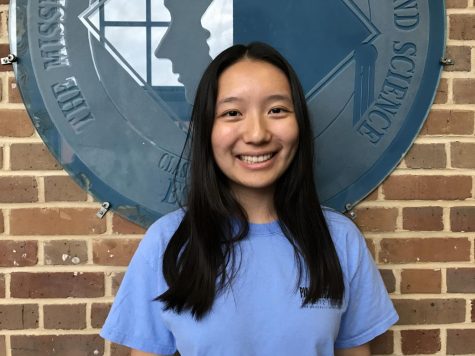 Victoria Gong, Managing Editor
Victoria Gong, a senior at MSMS hails from Vicksburg, MS, is the Managing Editor of The Vision. When Gong isn't organizing articles for The Vision, you...