National Merit Semifinalist Spotlight: Jim Zhang
Welcome back to the third edition of the "National Merit Semifinalist Spotlight." This week, we feature Jinjiang "Jim" Zhang.  We took the time to ask Jim a few questions to let our readers learn a bit more about him and what makes Zhang unique amongst his other honorees.
Jim Zhang, as some already know, was recognized as one of 12 MSMS students to have received the honor of being named a National Merit Semifinalist by the College Board. In addition to Zhang's achievement, Zhang's continuous motivation for success is driven by the monotony of the day-to-day basis of MSMS. "It's pretty terrible honestly, but it'll be over when you graduate. And when it's all over, you'll look back on it, and you'll realize how great those two years were, despite the everyday grind, and love this school for what it's done for you," Zhang said.
During Zhang's "little" spare time, Zhang enjoys reading scientific literature that discusses the topic of neurology and artificial intelligence, or AI."[The brain] is the most amazingly complex organ that we take for granted most of the time," Zhang expressed. 
From time to time, you can catch Zhang jamming with his clarinet in Frazer Hall's Music Room or with MSMS's Blue Notes, as he describes the feeling of "jamming out with your friends" quite like no other. One thing to note about Zhang is his talent with the clarinet, as he received the honor of being named the 12th chair in the 2015 Mississippi Lions All-State Band. Zhang traveled to Japan in the summer with other high school students across the state to compete against other Lions Bands across the nation. 
Zhang states that out of all of the classes he is currently taking, AP Physics C is his favorite because he believes that Dr. Charles Vaughn, the instructor of the course, teaches the topic in a fun manner."We do cool things in there sometimes, like watch a golf ball flatten out like play dough when it hits a steel plate at over 100 mph," Zhang exclaimed. On the other hand, the bane of Zhang's existence is Calculus II. "So Calculus II is pretty monstrous, but I try not to let it change my opinion about mathematics. " Zhang described. Everytime Zhang sees an integral sign, he gets the feeling of wanting "to take a Warhammer and cave in some mathematician's chest," but he is extremely fond of subjects outside of Calculus II.
Zhang's life, like many other MSMS students, has been impacted tremendously by MSMS, the school he started attending his junior year. "I think that you don't fully appreciate MSMS until you're a senior, and you look back on who you were before you went through this process," Zhang stated.  Zhang, to this day, reminisces about the memories that were created on his junior Move-In Day, as he was excited about attending the school, unaware that it would impact him.
Additionally, he believes that his love for learning is owed all to MSMS, but he wouldn't necessarily say that's the big takeaway. "[The school] has given me the best friends that I have ever had in my life, who have taught me so much more than academics ever could," Zhang stated. Zhang emphasizes the fact that MSMS is great not because of the array of clubs or the multitudes of knowledge that can be acquired through academics. "The friends you make here are the only things that matter, and never let anything here get in the way of those relationships," Zhang said.
To wrap things up, Zhang provided us with a great dad joke:
"Why did the coffee go to the police station?… He got MUGGED!"
Hang on for a minute...we're trying to find some more stories you might like.
About the Contributors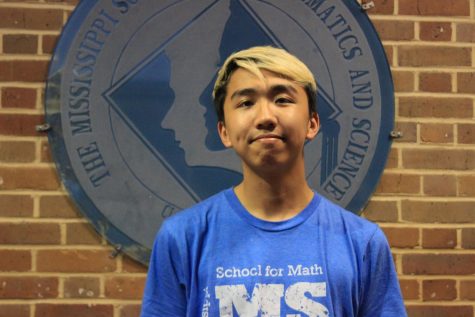 Peter Nguyen, Entertainment Editor
Peter Nguyen is a senior at MSMS, and he is the Entertainment Editor of The Vision. In his spare time, he enjoys testing out his skills in the kitchen,...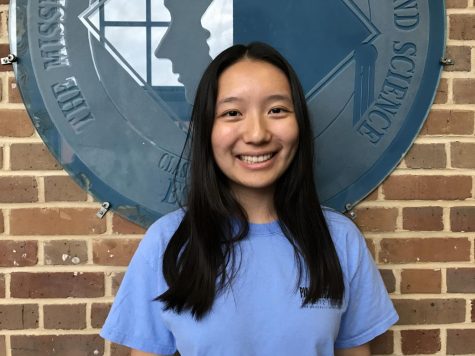 Victoria Gong, Managing Editor
Victoria Gong, a senior at MSMS hails from Vicksburg, MS, is the Managing Editor of The Vision. When Gong isn't organizing articles for The Vision, you...