National Merit Semifinalist Spotlight: Aidan Dunkelberg
Welcome to the first edition of the "National Merit Semifinalist Spotlight," a series that will feature a new semifinalist every week in the spirit of the upcoming PSAT on Oct. 11. We hope this series helps alleviate the stress juniors may face before and after they take the PSAT and also provide the opportunity for them to get to know this year's semifinalists better. This week's spotlight shines on Aidan Dunkelberg.
Dunkelberg is one of 12 MSMS students to receive the honor of being named a National Merit Scholar Semifinalist by the College Board for scoring within the national 99th percentile on the PSAT, which he didn't know existed before coming to MSMS. "I didn't prepare for the PSAT because I did well enough on the practice test that I knew I had room for error, so I was just like screw it," Dunkelberg said.
Aidan advises next year's potential semifinalists not to stress too much over the PSAT. He recommends sleeping the night before, eating breakfast the morning of, and not cramming for the test. He also wishes he hadn't run out of time on the "no calculator" math section, or that he "hadn't missed any questions, period."
In his free time, Aidan enjoys playing violin, writing poetry and playing chess, despite knowing that he will "never beat Gary Nguyen in a 25-minute time control." Next year, he is looking forward to seeing which junior the senior class will choose that is "fit to portray" him for senior tribute. Within the next five years, he wants to be finishing college and playing in a world-touring symphony orchestra.
In addition to introducing and helping him to perform well on the PSAT, Aidan's decision to attend MSMS has caused him to grow personally as well. "MSMS has totally changed me," Dunkelberg said. "I came here a skinny, self-unsure, kind of shy kid who didn't have any friends at his home school and morphed into the smart, sexy, social MSMS icon that all of you know and love so well. Also, I became far more modest."
Aidan also recommends that MSMS conduct an outreach program to nearby schools to inform middle and early high school students about the PSAT so others can have the opportunity he nearly didn't receive himself. "Which is just another reason I'm really thankful for MSMS, and the opportunities that being here have given me," Dunkelberg stated. "Without it, I probably wouldn't have even taken the PSAT, let alone made National Merit."
Hang on for a minute...we're trying to find some more stories you might like.
About the Contributors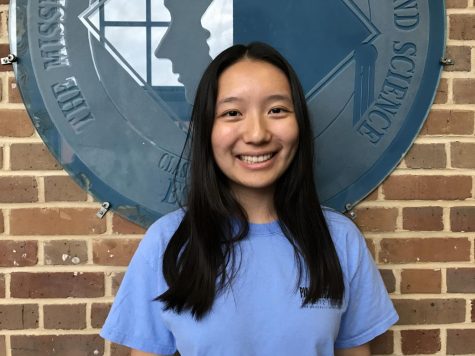 Victoria Gong, Managing Editor
Victoria Gong, a senior at MSMS hails from Vicksburg, MS, is the Managing Editor of The Vision. When Gong isn't organizing articles for The Vision, you...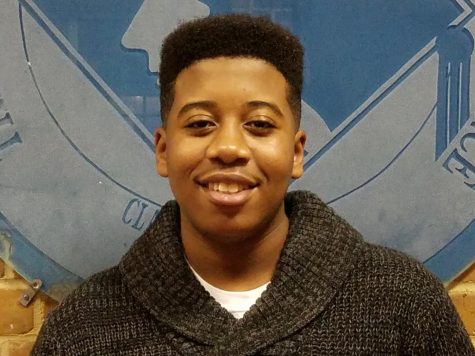 De'Arius Jefferson, Staff Writer
Hello, my name is De'Arius Jefferson and I am sixteen years old. I am from Columbus, MS, and I am a staff writer for The Vision. I enjoy biology, chemistry,...