Students and Faculty Share 'Totality' Remarkable Experience
On Monday, August 21, the students and faculty of the Mississippi School for Math and Science gathered in front of the PAC to witness a spectacle. The viewers milled about in front of the pinhole camera or in the grass, donned special glasses and peered up at the sky through black frames as the sun waned into a fiery crescent.
The path of the solar eclipse covered most of North America, with the line of totality running straight through Nashville, Tennessee. Here in Columbus, Mississippi, MSMS students were able to view a partial (90 percent) eclipse.
"That was a once in a lifetime experience," said Sarena Patel, a member of the MSMS astronomy club. "Solar eclipses don't just happen every day."
The viewing of the eclipse outside PAC was preceded with a line dance. Members of the creative movement and music class, taught by Ms. Dawn Barham, led the rest of the school in dancing "The Hustle." Then, the students sat down and laid back as music played and watched the solar eclipse until its peak at about 1:26 p.m.
Lori Feng, who is also part of the astronomy club, stated, "The MSMS faculty is always so considerate of their students. During the viewing, we were constantly being reminded to keep our glasses on in order to avoid damage to our eyes."
According to Feng, the MSMS astronomy club learned that an eclipse occurs when the moon passes between the sun and Earth, seemingly casting a shadow over the sun. In the path of totality, the sun's corona appears as a bright white ring around the lunar shadow.
"It's amazing that our generation is the one to witness an eclipse," Feng added.
Solar eclipses are extremely rare, and the next one will not occur until April 8, 2024.
Hang on for a minute...we're trying to find some more stories you might like.
About the Contributors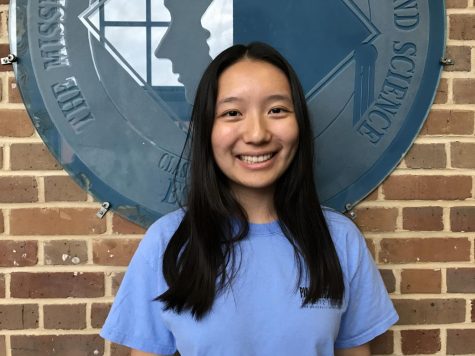 Victoria Gong, Managing Editor
Victoria Gong, a senior at MSMS hails from Vicksburg, MS, is the Managing Editor of The Vision. When Gong isn't organizing articles for The Vision, you...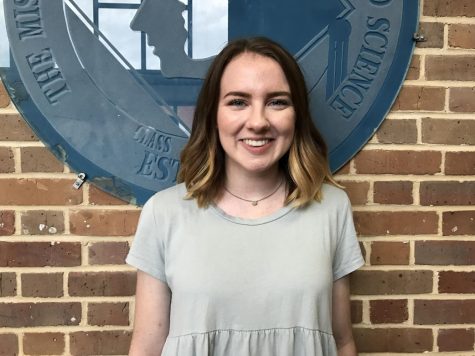 Keely Brewer, Photography Editor
Hey! My name is Keely Brewer and I am a senior at MSMS. I'm a Photography Editor for the Vision. I'm also a part of Photography Club, Film Club, Forgotten...