MSMS Hosts Annual Math Competition
On Tuesday, February 21, all MSMS students had the day off from classes to help host the annual MSMS Math Competition. The competition, which lasted from 9 a.m. to 3 p.m., saw Jackson Prep walk away the winner.
Shae Koenigsberger, a math teacher at MSMS, said, "We had 445 students with fourteen schools. Our numbers were down this year because Beta Convention was going on at the same time." 
Each MSMS student was assigned a job to perform for the competition. Runners collected the competitors' answers during the ciphering round and brought them to the graders, who would keep track of how many points each school and competitor earned. Other MSMS students had even worked before the competition date to create the competition questions.
The competition consisted of different sections. In the written test, students had 50 minutes to answer a packet of multiple choice questions. During ciphering, students answered 20 questions with two minutes maximum for each, earning one or two points for each correct answer, depending on whether they finished within one minute or two. The mini-interschool round consisted of one team of 1-10 students per school working together to answer the questions. Potpourri, occurred at the same time as the mini-interschool round, and had each school provide one four-person team to work on puzzle-type math questions.
This year, a new event, the "100 question challenge," inspired by MSMS junior Leah Pettit, was added. "The students who were not participating in Interschool/Potpourri could work as one big team to answer math questions. When the answer was correct, they were allowed to pop the corresponding balloon. For every two problems correct, all math teachers were to do one pushup. The teachers performed 12 pushups during the awards ceremony," Koenigsberg said.
Hang on for a minute...we're trying to find some more stories you might like.
About the Contributors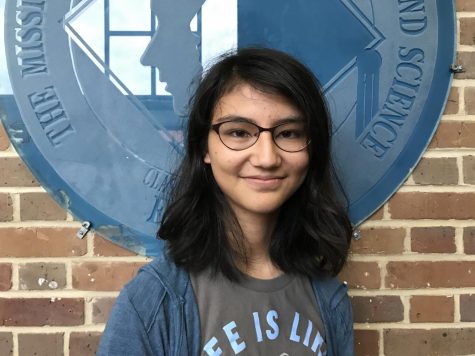 Vivienne Tenev, Graphics Editor, Senior Cartoonist
Hello! I'm Vivienne Tenev, graphics editor and senior cartoonist. I like art (as you've probably inferred from my illustrious titles), taking care of animals, partaking in amateur sports matches, and reading. This is my second year on The Vision, and I look forward to working on the newspaper for one more year, hopefully doing a good job of authoring articles and providing chuckle-inducing comics.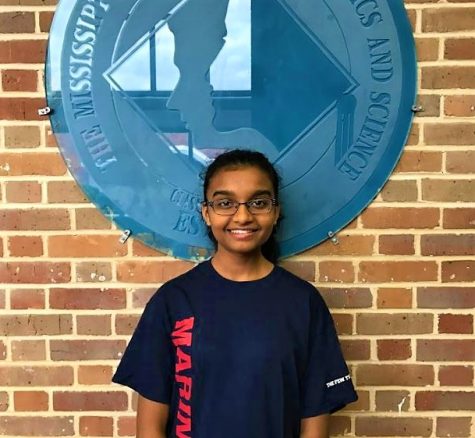 Mariat Thankachan, Co-Editor-in-Chief
Hi there! My name is Mariat Thankachan and I'm Co-Editor- in-Chief of The Vision. Aside from writing and editing articles, I enjoy painting landscapes, playing tennis, and petting puppies. After I graduate from MSMS in 2018, I hope to one day become a pediatrician or maybe a physical therapist. Serving as a Photography Editor last year was an amazing experience, and I'm extremely excited for a great year working with the MSMS journalism crew!