Creative Writing Students Win Prestigious Scholastic Awards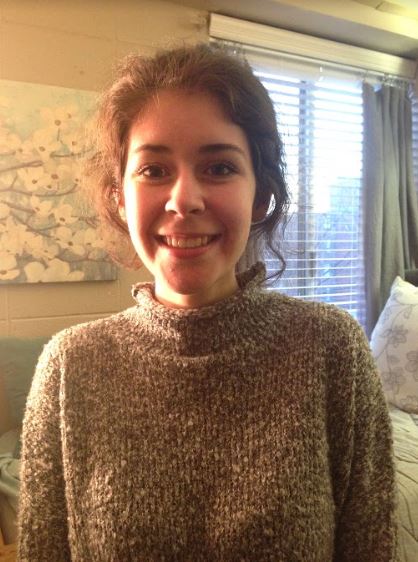 The students at MSMS tend to excel in the fields of Science and Math, but the members of the Creative Writing I and II classes recently proved that writing is also a strong suit. The Eudora Welty Foundation announced that twenty MSMS Creative Writing students have won twenty-seven awards at the regional Scholastic Art and Writing Awards program.
The Scholastic Art and Writing Awards is the oldest, most prestigious program of its kind in America and has been recognizing accomplished writing students since its start in 1923.
Students in the creative writing classes were required to submit at least one of their works. These students' teacher, Emma Richardson, spoke to the accomplishments and diligent endeavors of all participants.
"I appreciate the hard work that it takes students to compose their pieces, to accept criticism from their peers in the creative writing class and their instructor. It is a painstaking process and I appreciate their efforts," Richardson expressed.
The pieces of writing produced by the students portrayed deep connections to their past and the unique circumstances that have molded them into the people they are at present.
Senior participant, Emily Shy, stated, "I wrote about Highway 61 as it has sort of shaped my personal experiences of being in Mississippi and growing up in Mississippi. I guess the inspiration was just me trying to encapsulate my feelings about Mississippi, and this was the best way that I could figure out how to do that and sort of relay what I think of Mississippi."
Shy's personal essay/memoir, "Delta Driving," received the Gold Key Award, which means that her essay will advance to the national level of competition.
Another participant, junior Yousef Abu-Salah, indicated that his family played a role in his choice of writing.  "My poem was about my mom's home back in Palestine, and after hearing her story, it basically inspired me to write that piece," he said.
All of the regional winners are invited to receive their awards April 9 at the Regional Awards Ceremony in Jackson's Eudora Welty House and Gardens.
Senior Portfolio Winners
Reagan Poston,  Silver Key: "Mending"
Wrishija Roy,  Silver Key:  "Cultures Unheard"
Rebecca Chen,  Honorable Mention:  "Memoirs of an Asian"
Emily Hook,  Honorable Mention:  "Growing Up"
Gold Key Award Winner
Emily Shy, Personal Essay/Memoir: "Delta Driving"
Silver Key Award Winners
Yousef Abu-Salah, Poetry: "Gone"
Sukhada Borse, Poetry: "Grayness"
Allison Brown, Poetry: "Granddaddy Brown," "Anger and Passion," "What Can I Get for You?"
Dustin Dunaway, Personal Essay/Memoir: "Calloused Hands"
Zoe Fowler, Poetry: "Prima Ballerina," "Colors of an Ordinary Life," "Green Leaf," "Fall Morning," "Spring Flower"
Reagan Poston, Dramatic Script: "Drowning"
                             Personal Essay/Memoir: "Fruit of the Earth"
Caleb Robinson, Short Story: "Liquidation"
Honorable Mention Award Winners
Britney Casmus, Poetry: "Speak," "José," "Don't Shoot"
Madalyn Coln, Humor: "Learning"
Mayukh Datta, Personal Essay/Memoir: "Mississippi History"
Dustin Dunaway, Humor: Make a Name for Yourself
Aidan Dunkelberg, Poetry: "Philharmonia," "Tuesday," "September Song," "Iowa"
Jalexis Evans, Personal Essay/Memoir: "Everyone is Different"
Landry Filce, Humor: "What I Learned at Vacation Bible School"
                          Poetry: "Spanish Moss & Sugarcane"
                          Short Story: "Summer Job"
Liam McDougal, Personal Essay/Memoir: "Missing Molly"
Alex Monterde, Short Story: "Pocket Lint," "The Unseen Light"
Reagan Poston, Humor:  "A Helping Hand"
Wrishija Roy, Poetry: "Halcyon," "Viewer of Delicacy," "Mind Adrift," "Tandoori," "Cultures Unheard"
Sydney Warren, Personal Essay/Memoir: "Love and Hate"
Hang on for a minute...we're trying to find some more stories you might like.
About the Photographer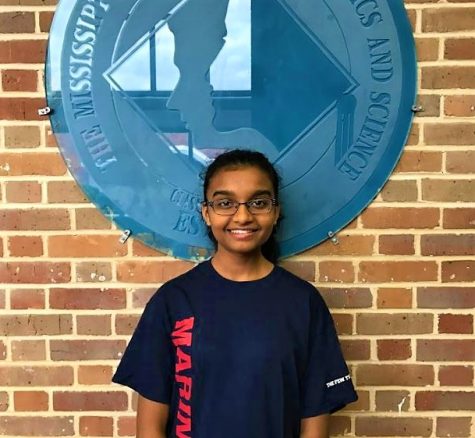 Mariat Thankachan, Co-Editor-in-Chief
Hi there! My name is Mariat Thankachan and I'm Co-Editor- in-Chief of The Vision. Aside from writing and editing articles, I enjoy painting landscapes,...