MSMS students spent the summer in diverse programs and activities. From marathons to research to residential college programs, Blue Waves made the most of the break.
ARISE at the University of Mississippi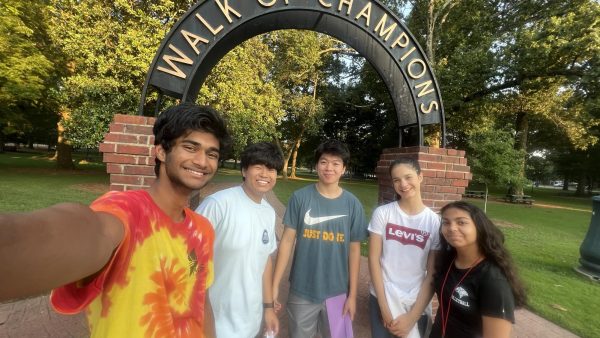 "I truly enjoyed the residential experience of living on campus and doing research alongside undergraduate and graduate students," senior Rushyendranath Nalamalapu said. "During the July session, I worked with the High Energy Physics Laboratory at Ole Miss in the Belle2 experiment division. This research involved conducting analysis on data collected on an experiment run by researchers at the SuperKEKB accelerator in Japan. I was instructed on how to use different programs and applications used in the field. This rewarding experience was shared with some students from MSMS who participated in this program. ARISE has given me a new appreciation for nuclear physics and has allowed me to make some memorable friendships."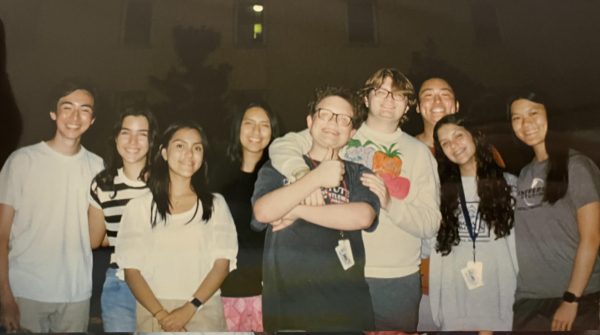 "I worked with Joshua Bloomekatz in the biology department. Over the course of four weeks, I had the opportunity to cross different zebrafish lines to determine how a transgene impacted their DNA," senior Savannah Bryant said. "At the end of the session, I presented my findings to all ARISE students and faculty. It was a fantastic research experience and being there with my friends made it all the better." 
Governor's School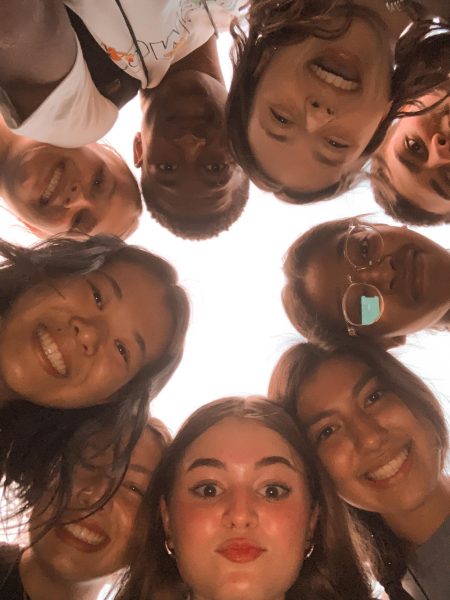 "Governor's School is a two-week summer camp that you can apply for that offers unique leadership and learning opportunities," junior Allison Krieger said. "The overall experience of this camp was so rewarding and fun. I encourage anyone who hasn't already attended to apply."
Magnolia Girls State
"Magnolia Girls State is a summer camp dedicated toward teaching rising seniors about democracy, government and leadership put together by the American Legion Auxiliary," senior Annadele Beckman said. "We [heard] from lots of speakers, including Secretary of State Lynn Finch, [Oxford Mayor Robyn Tannehill], gubernatorial candidate Brandon Presley and more."
Mathematical Association of America's MathFest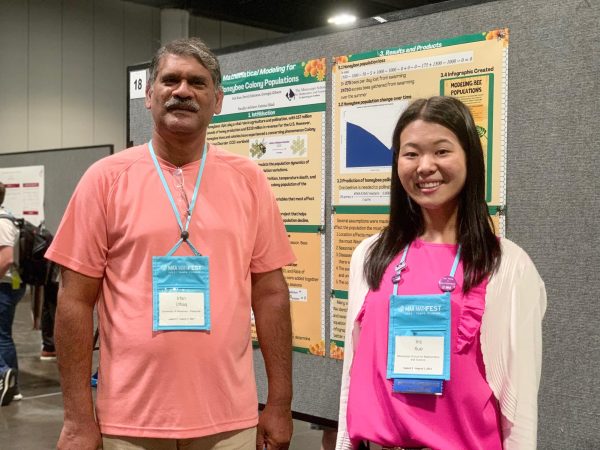 "Though I had to miss the first few days of MSMS orientation week for it, my experience at MAA MathFest was worth it,"  senior Iris Xue said. "I was invited to the program last spring as a Young Woman in Mathematics Certificate winner. I also presented research from my math modeling class project on honey bee colony populations at this conference. When I wasn't preparing my research presentation, I listened to eye-opening seminars and solved various puzzles in the expansive exhibit hall. Though I won an honorable mention in the undergraduate research poster session, the most rewarding part of the conference was meeting other high school students across the U.S. and Canada interested in pursuing math in their college experiences and careers.
USA Cycling Junior National Criterium Championships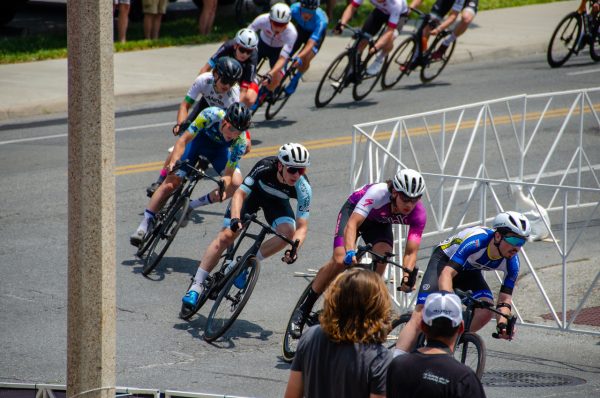 "The race consisted of around 30 laps around a one-mile circuit in downtown Roanoke, Virginia. 85 people started the race, and only about 50 people finished. I was able to work with my team to help my teammate win bronze, and I finished in 20th place. This was my second year competing at nationals, and I was hoping to get a top-10 result. Even though I wasn't able to, I still had a lot of fun racing with my team, DDP Elite Cycling," senior Gavin Weinstein said. "I also visited North Carolina, Virginia, Wisconsin and Ohio to go to bike races. After high school, I hope to continue racing my bike at whatever college I go to!" 
Camping in Tennessee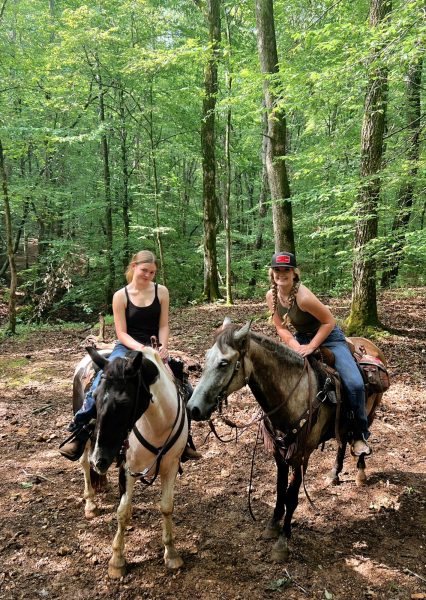 "Over the summer, we camped in Tennessee right along the Buffalo River. Every day, we would get up at dawn, ride horses up and down mountains and kayak down the river. Allison [Krieger] had never ridden a horse before this trip, and it was an intense ride, so there were some near-death experiences," junior Sarah Irvin said. "There was also a dance every night with a live band. By the end of the week, we learned how to two-step backward. We even made a trip to Taco Bell at 2 a.m. in another state with our friends. This trip holds so many fond memories, and I can't wait to do it all again next summer." 
MSMS High School Enrichment Camp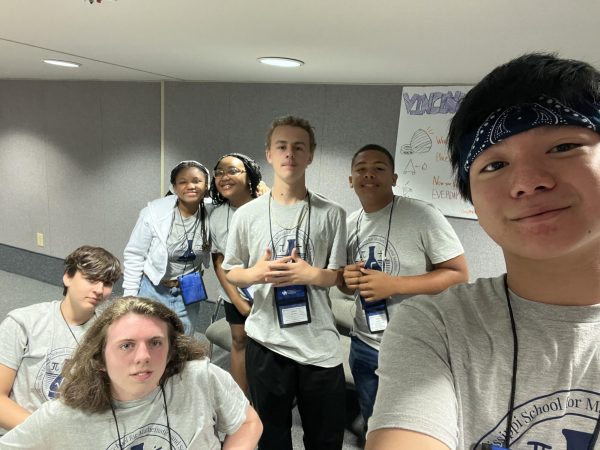 "I had a lot of fun at MSMS's High School Enrichment Camp! The counselors were each assigned a group of kids to do leadership activities," senior Vincent Wang said. "Our activity that day was building a contraption that could protect a water balloon from a drop from the stairs behind Hooper. We also had to create a poster advertising it. Overall, I had a lot of fun, and I could tell the campers did, too. If any of the campers are reading this, then I miss you guys, and I can't wait to see you do great things!" 
Co-Editor-in-Chief Iris Xue contributed to this story.