Munoz: Top three albums of the year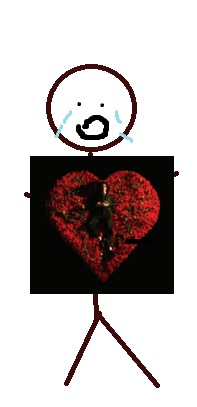 After spending all my energy memorizing and overanalyzing every line from my favorite artists' songs instead of reading for my American literature class or trying to understand what is happening in physics, I feel qualified enough to know when a song is good and when it is bad. To be honest, I've only ever listened to the same six artists over and over — Taylor Swift, Gracie Abrams, Conan Gray, Olivia Rodrigo, Sabrina Carpenter and Joshua Bassett. But fear not — this list has the perfect albums you can listen to when you're in the mood to cry on your dorm floor or in a secluded corner at the library.
3. Superache
by Conan Gray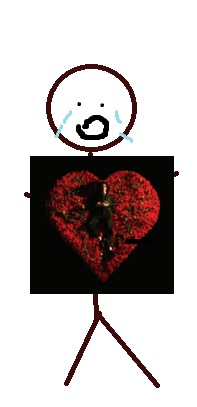 I love this album because it feeds into my delusional thoughts. Every time I listen to this album I scream and cry my heart out thinking of my horrible fake boyfriend whom I've loved for the past three years while he was in love with my very real sister.
The album starts off with the track "Movies," in which Gray reminisces about being in a relationship, which he first thought was magical only to realize he was just being delusional. The album also offers songs like "People Watching," "Yours" and "Jigsaw," which are the equivalent of a single person's national anthem. The songs perfectly encapsulate how annoying it is to see couples around you being in love while you're just there. Despite Gray himself never being in a romantic relationship, he is able to produce heartbreak songs like "Astronomy," "Footnote," "Memories" and "The Exit" for those going through a breakup. Even if you're uninterested by all the relationship talk, fear not; I can guarantee you'll find a song to relate to with some classic family and childhood trauma songs such as "Summer Child" and "Family Line." 
2. Midnights (3 am Edition)
by Taylor Swift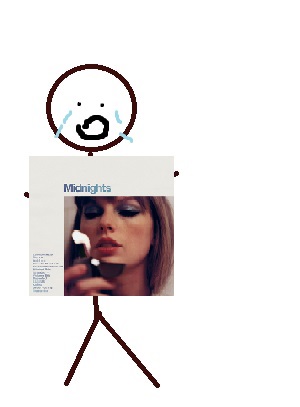 Aside from the album having Swift's trademarks of storytelling and deeply relatable experiences, what I truly love about this album is the whole personality you gain from it. You have not lived until you've listened to Midnights while eating a warm cup of spicy noodles and scrolling through YouTube reels on a Friday night, all while spiraling into an existential crisis.
The album kicks off with "Lavender Haze," a song that makes you feel how I imagine it is to be high, with instrumentals of muffled drum beats and falsetto vocals.
The fifth track — and the best song of the album — "You're on your own kid" reflects on what everyone goes through when in search of love until you eventually realize you're alone in this world. Staying true to her style, Swift graces us with another iconic bridge that naturally lets Swifties loudly scream out its lyrics.  
The album is also responsible for bringing back Swift's pop queen era, with songs like "Masterpiece" and "Bejeweled," which are much better versions of her past pop single "Shake it Off" from 1989. But it also provides plenty of good songs to cry to, including "The Great War," "Bigger Than the Whole Sky" and "Would've, Could've, Should've" for fans of past albums evermore and folklore. 
1. Good Riddance
by Gracie Abrams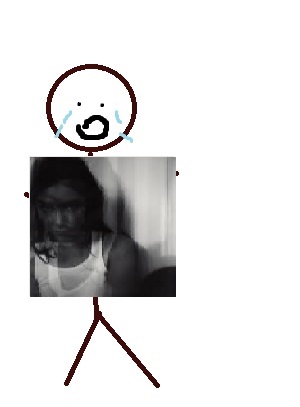 Abrams graces listeners with a gut-wrenching masterpiece of an album, describing attachment issues in a raw and natural way. Her ingenious lyricism showcases how deeply a person who's pushing others away is hurting and brings to light how most situations are not just black and white, but that people hurt each other because they just don't know any better.
Opening with "Best," Abrams apologizes and takes accountability for her mistakes in a relationship. The whole song is a religious experience, and by the time you get to the bridge, there will be goosebumps in your arms and tears running down your face.
The fourth track, "Where do we go now?" reflects on the little white lies told in a relationship that eventually implode into massive red flags leading to heartbreak. Meanwhile, "I know it won't work" is about a toxic relationship and wanting to go back to a partner despite knowing it'll end the same way just because it feels safe.
The rest of the record takes listeners into a self-discovery journey, with songs like "Difficult," "I should hate you," "Fault line" and "This is what the drugs are for" describing experiences such as losing friendships, being alone, breakups and the guilt that comes with growing up.
Every single one of Abrams' bridges has you in a chokehold, and although you have to listen to them to understand the experience, I can only describe it as having you tiptoe over the edge of a bridge leading into a lake for six hours, until eventually, a small wind pushes you over the edge and you drown because you don't know how to swim.
The album concludes with "Right Now," a song reflecting on how difficult growing up and moving out can be. With lyrics like "Am I losing my family / Every minute I'm gone? / What if my little brother / Thinks my leaving was wrong?" that hit too close to home. Nonetheless, Abrams finishes the album by embracing herself and letting go of her anxiety, heavenly singing "I'm more alive somehow / I feel like myself right now" and leaving listeners with some hope after nonstop punching them in the gut for 52 minutes and 30 seconds.