Harvey: Best restaurants within walking distance
There is no better way to celebrate an MSMS Friday than by going out to dinner with friends. Students work throughout the week, constantly faced with energy-draining classes, clubs and sports. Friday caps the week off — a day where campus resembles an apocalyptic landscape where students stumble around, trying to survive until the end of the day.
Off-campus restaurants can provide the necessary celebration to an exhausting week. MSMS' close proximity to downtown gives students access to many of the best restaurants in Columbus. But which restaurants should students go to? 
The criteria for selecting restaurants in this guide was simple. The listed restaurants are favorites within walking distance according to a poll of the student body. This guide covers the restaurants' address, cuisine, price range, walking time and popular dishes. 
China Royal provides a wide range of Chinese-American foods. Despite its humble, tucked-away location, the food does not disappoint. The soup, rice and dumpling options are outstanding. Students walking there should be careful while crossing Main Street. There are no protected crossings, and traffic can get busy.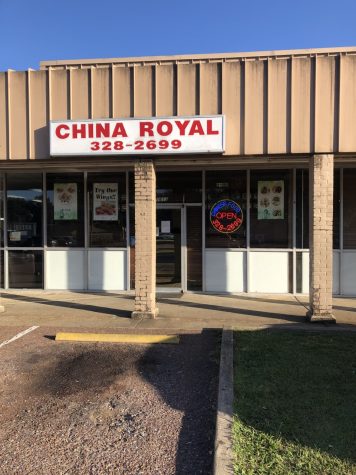 "I think China Royal is a lot of fun because a group of us walk there every Friday and it's a good experience. The food's good — it's not that expensive — and it's really just the experience of getting to walk off campus and explore a little bit of Columbus. My favorite dish is honey chicken because it's a bit savory[and] a bit sweet, and there's a lot of food. Try to find a time [to go to China Royal] when you can relax and have a group of people to relax with. It's a relaxing, fun experience to just chill out."
— junior Jules Gallo
Address: 1613 Main St.

Cuisine: American-Chinese

Price Range: $6-$15

Walking time: 15 minutes

Popular dishes: Hot and sour soup, honey chicken, chicken fried rice, dumplings and sesame meat chicken
Zachary's has a very welcoming atmosphere.  Located near the center of downtown Columbus, it is within easy walking distance and is always packed. Zachary's fast and quality service ensures it is a great place to go with friends. The restaurant is famous for its fried cheese and variety of dishes, and there is always an appealing menu item for customers.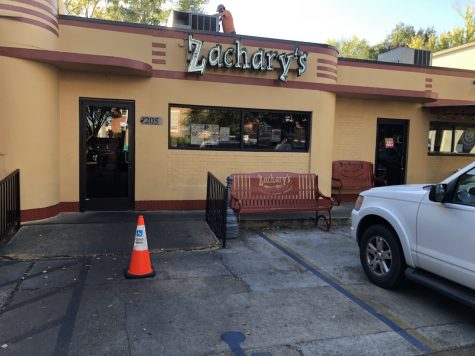 "When I first went there, I was with a group of friends. They had big tables, so the sense of community is great. The first thing I ordered was the chicken alfredo, and it was very nice. [They have] very good noodles. It's really close by, so not too far of a walk. [Zachary's was] a pretty solid experience."  — senior Andrew Liu
Address: 205 N 5th St.

Cuisine: American

Price Range: $11+

Walking time: 20 minutes

Popular dishes: Cajun fish po-boy, banana pudding, fried mushrooms, fried cheese, grilled chicken alfredo and Z

ack burger
Gon Thai is within a five-minute walk to Zachary's and Coffee House on 5th, which allows for a wide range of local food options in a very small radius. Gon Thai serves Thai food, a breath of fresh air from the standard Mexican and Chinese staples of most Mississippi towns. This provides a fresh, out-of-the-ordinary menu and a slightly rarer cuisine to explore. Gon Thai's relaxing environment helps calm the nerves after a stressful week.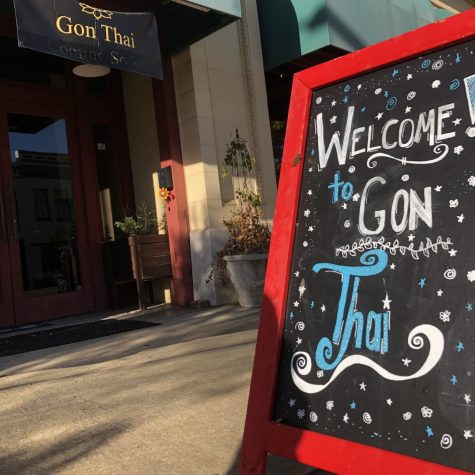 "The atmosphere is super chill. It's kind of dim, so it's just really comfortable. The food is really good. I got Thai-fried rice and pineapple-fried rice, and they were really good. I would recommend MSMS students to go there. But it's expensive. [A meal for] one person is $15-$20 for just the entree."
— junior Vincent Wang
Address: 509 Main St.

Cuisine: Thai

Price Range: $16+

Walking Time: 20 minutes

Popular Dishes: Drunken noodles, pad thai, cashew chicken and roasted duck 

curry
Unlike all of the other locations on this list, Coffee House on 5th is the only one specializing in drinks. It contains a fantastic seasonal menu currently featuring pumpkin spice, maple leaf and bumble spice lattes; a faux fall americano and an apple cider. Coffee House on 5th can also be a much cheaper option if all you need is a small bite to eat and a drink.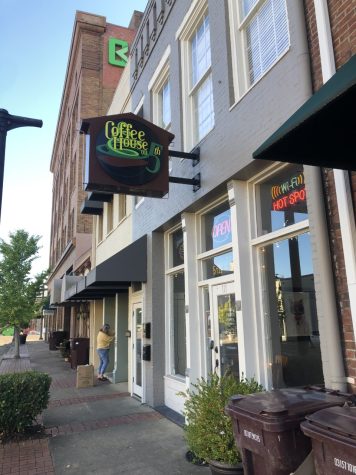 "People need to go and support this local business. It's a great study area, with great [power] outlets. Ask for [the banana mocha muffin] heated. They have fall and seasonal drinks, and the staff are so friendly and kind. It's what makes Columbus, Columbus."
— senior Hilldana Tibebu
Address: 111 N 5th St.

Cuisine: Coffee House

Price Range: $1-$10

Walking Time: 20 minutes

Popular Dishes: Chicken salad sandwich, pumpkin spice and maple leaf lattes (fall seasonal drinks), pimento cheese sandwich, sweet potato muffin and cinnamon rolls