Munoz: 'The Voice' spotlights hosts, not talent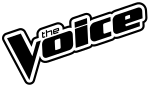 This year, NBC's talent-finding show "The Voice" returned for its 22nd season on Sept.19. Previous seasons have proven the show's formula is centered on giving more attention and glory to the hosts than the actual talent and competition itself. 
"The Voice" is a singing competition focused on finding an unsigned talent who will become the next star in the music industry. Each season, four coaches build their team through blind auditions. Once the blind auditions are over, they mentor and help their team through each round. The idea behind it is the coaches are also competing to find out who is the best mentor.  
Replacing Ariana Grande, arguably the show's most famous judge, this year is Camila Cabello. "The Voice" is no stranger to having award-winning and successful artists as judges including Miley Cyrus, Christian Aguilera and Shakira, but isn't it strange that every year we hear more about the new judges and who is coming back than the past winners? Why do winners or contestants never become successful artists after the show ends? Past "The Voice" winners, including Javier Colon, who was the very first winner of the show, or Chevelle Shepherd, winner of the 15th season—what are they doing now? Why are they not successful?  
"The Voice" promises a record deal for the winner and the opportunity to make connections in the music industry. This doesn't sound like a bad deal. You would think the winner will leave "The Voice" already a star on paper, but they never do. Every year, viewers never really care about the winner, and once the show is over, they don't care enough to follow up on the winner and hear their new songs. This is because, in these shows, their social media campaigns are centered on – the judges and are meant to catapult their careers or promote projects.  
For example, Grande was coincidentally dropping her new makeup brand at the time the 2021 season was being promoted, and the show's social media campaign was focused on what Grande was wearing and her makeup looks. In the season finale, all that was talked about was Grande didn't win "The Voice" and what she wore in the finale rather than who won the show. Another example of this is on "The Voice" YouTube video titles that mention the coaches or other famous singers but never have the contestants' names. In most of the audition compilations, the auditions never credit the contestant. The reason why winners and contestants are never successful is not because of their lack of talent but because the viewers never actually connect with them and don't care if they win or lose. They care if the judges win or lose.  
"The Voice" and other similar shows should stop giving all the spotlight to the judges. Instead of using the contestants, they should try to make them successful.