Charli XCX, Rina Sawayama have us begging for more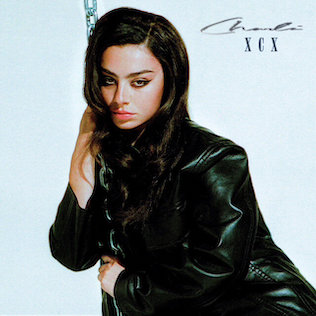 Pop artists Charli XCX and Rina Sawayama have finally crafted a song together that was able to see the light of day, and it's about time.
The pair first worked on a song for Charli's self-titled 2019 album, but the track was ultimately scrapped. Back in December, Charli teased another future collaboration with Sawayama for her upcoming album Crash. Finally last week, Charli released a single featuring Sawayama — "Beg for You" — and it was certainly worth the wait.
The track is an interpolation of the 2008 song "Cry for You" by Swedish singer September and completely turns it around. Managing to make a nostalgia-based reboot even decent is a difficult task, but Charli and Sawayama did an amazing job and created a stellar electropop piece. On top of softening the harder dance beat of "Cry for You," the theme of "Beg for You" is more or less the complete opposite of the sampled track. Rather than celebrating ending an unhappy relationship, "Beg for You" recounts the singer's desperation for a lover to stay with them. Even though most of the song's composition is lifted directly from "Cry for You," the track updated the sample just enough to sound fresh while still retaining that nostalgic feel. 
Sawayama's pop music can sometimes fall a bit on the experimental side, and she often writes songs in or takes inspiration from other genres such as rock and R&B. Despite "Beg for You" being a pure, clean-cut pop song, Sawayama does not fall short. Sawayama's verse adds stellar vocals to the song, meshing well with Charli's voice and showcasing her versatility as an artist. 
"Beg for You" is the third single to be released from Charli's upcoming fifth studio album Crash, and it fits right in with the other two pop hits. According to the singer, Crash is meant to represent the experience of being a female popstar in a major label. So far, the singles from Crash seem to designate a departure from Charli's typical hyperpop, which may put off some listeners who prefer the artist's older music. Nevertheless, Crash is looking to be a top-notch album, whichever direction it takes.