The Weeknd explores new genres, time periods in 'Dawn FM'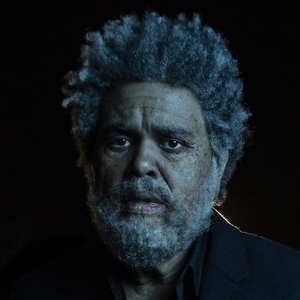 Dark and faceless artist Abel Tesfaye, known as The Weeknd, released his newest album this month, titled Dawn FM. Other artists featured in the album are Lil Wayne and Tyler the Creator, as well as Jim Carrey voicing the radio host that appears multiple times. This album is a true representation of the development of the Weeknd's artistry throughout his career and shows his steadfast ambition to explore different media and horizons to top off his current success.
The Weeknd is known for his soft and seductive R&B voice, but this album is a stark difference with a theme of retro pop and references to popular '80s R&B. He begins the album with the song "Dawn FM," which presents a radio host introducing listeners to the album as if they are listening to a radio station. Tesfaye talked about his vision for the album in an interview saying, "I imagined being stuck in gridlock traffic in a tunnel, and there is light at the end of the tunnel and we're just waiting for our turn, and while we're waiting there's a radio station playing: 103.5 Dawn-FM, and the radio DJ is guiding you through the painless transition into the light." Tesfaye emulates this vision by maintaining a retro pop and R&B theme with lyrics constituting his infamous insecurity and emotional toxicity that many listeners love and relate to.
He starts the album off with strong retro disco instrumentals in "Gasoline" and "How Do I Make You Love Me," and keeps it up throughout the album and to my personal favorite, "Out of Time;" however, not all of the songs have this feel. The tracks "Is There Someone Else" and "Starry Eyes" bring listeners back to the old Weeknd, with instrumentals giving a vibe like his songs in previous albums, such as After Hours and Starboy. Many of the tracks are very similar, but the album does not bore the listener as they melt into his emotional and deep lyrics. He's able to exhibit his flexibility by keeping with the original style that gave him fame while expanding into other media throughout the album.
Dawn FM is a collection of creativity you can tell The Weeknd has always wanted to express. He collaborates with many other artists, ending the album with "Phantom Regret by Jom," an emotional song written by Carrey that brings many listeners to sadness. This song concludes this album, leaving listeners with a spiritual message to approach their lives and leaving me wanting to replay the entire album.