Adele can't go 'Easy On Us'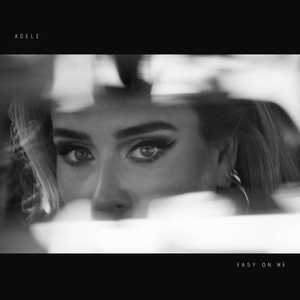 Grab your tissues and prepare your tears, because Adele is back with new music and more emotional trauma. The 33-year-old artist returned to the music industry on Oct. 15 with the drop of her new single "Easy On Me." 
The single is heartwarming, heartbreaking and everything in between. It's the perfect preamble to the new Adele era. Sonically, the song is shatteringly beautiful. It's the type of thing you listen to when you want to feel pain. The prominent, dramatic piano notes make you ache while the vocals keep things tender. 
Like Adele's past songs, her vocals display her extraordinary range and incredible control. In her 2015 single "Hello" Adele showcased her raw vocal power. In the same way, "Easy On Me" exhibits Adele's effortless projection and guided voice.
Lyrically, the single tells a new story. Unlike her narrative in 2015 album 25, Adele tells the story of redemption. Again, bring on the water works. One specific recurring lyric, "I was still a child, Didn't get the chance to feel the world around me," reinforces the maturity that oozes out of the song. Adele left behind the life she had with 25 and steps into her new reality, 30. 
30 is the upcoming Adele album that is set to release Nov. 19. It follows the same outline as Adele's previous albums 25 and 21. Each number represents the age the singer was when she first started writing the album. 
The English singer has made her reentry to the public eye since announcing the release of "Easy On Me." Her recent interviews with publishers like Entertainment Tonight and Vogue have excited fans for Adele's huge return since her hiatus. 
"I feel like this album is self-destruction, then self-reflection and then sort of self-redemption," Adele said in an interview with British Vogue. Everyone is ready to hear the new sounds the singer has composed and the comfort lyrics she's  created. 
Long-awaited and anticipated, the world is ready for the new Adele era to take its place among pivotal pieces in modern music. It's the same singer, but a new story. It's beautiful and tragic. There's no stopping the tears, so bring on Adele.