Elton John and Stevie Wonder bring us to church with new song "Finish Line"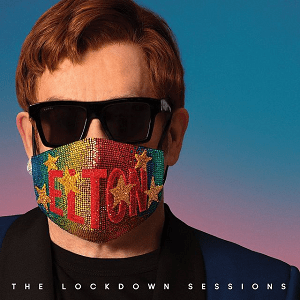 It may not be the first time legendary artists Elton John and Stevie Wonder have collaborated, but it's certainly the most memorable. The pair previously worked together on John's song "I Guess That's Why They Call It the Blues" and sang in a cover of "That's What Friends Are For" decades ago in the 1980s, but they never recorded a true duet. Finally, in 2021, John and Wonder released "Finish Line" for John's upcoming album "The Lockdown Sessions," set to be released on Oct. 22. 
Featuring Kanye West's Sunday Service Choir, the track is heavily inspired by gospel music. With John's and the choir's passionate vocals alongside the chorus' lyrics, "I've been down the darkest alleys / Been to the bottom where the angels cry / Thought it had all been, all for nothin' / Until I saw you at the finish line," the song would fit right in at a church service. 
Opening with John's signature piano, John merrily sings of an unnamed "muse" while Wonder joins in with background vocals. Wonder provides the lead vocals in the second verse, smoothly singing alongside the choir's harmony. The chorus, easily one of the song's best segments, bursts with animated vocals from John, Wonder and the choir, solidifying the gospel feel of the track.
Accompanying the powerful vocals, "Finish Line" has an exceptional instrumental including the talents of both John and Wonder. John plays piano throughout the entire song, supporting the melody. After the second chorus, Wonder showcases his famous harmonica skills with a remarkable solo. 
Admittedly, the lyrics of "Finish Line" pale in comparison to the rest of the song's quality. While the lyrics are not poor, they do not offer much to the song. The exception to this is the chorus' lyrics, which greatly contribute to the song's gospel influence. The song's vocals and instrumentals make up for some of the blander lyrics, though. 
"Finish Line" is the next part of a series of John's amazing collaborations for his upcoming album. At this rate, "The Lockdown Sessions" is looking to be a huge success.